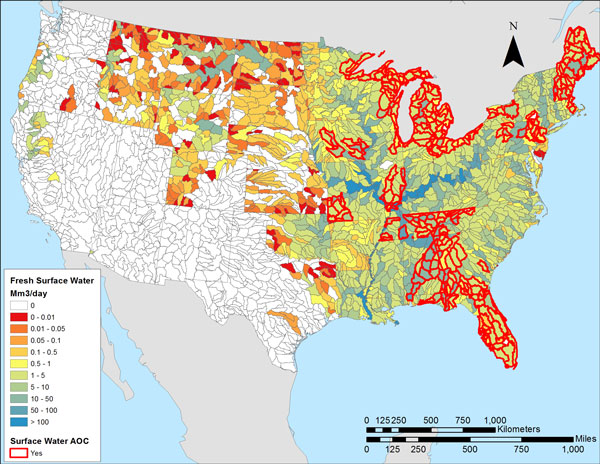 In recognition of Thanksgiving, the Energy Information Administration (EIA) highlighted how U.S. families use energy in the kitchen. Not surprisingly, the EIA found that electricity powered nearly two-thirds of all cooking.
But when those 75 million households microwave holiday leftovers, do they think about how much water it takes to produce that energy?
Vince Tidwell does. His work focuses on the unique relationship between energy production and water use, referred to as the energy-water nexus, and he's helped to map water availability, cost and use data for power plants.
Stable, resilient energy goal
Vince's work in Sandia's renewable energy group is part of a collaboration with Carnegie Mellon University, led by DOE's National Energy Technology Laboratory, to develop data and models that show the link between thermoelectric power generation and water. Recognized earlier this year as an innovative water project, the effort's goal is stable, more resilient energy for the nation.
Thermoelectric power plants require water for cooling but can be sensitive to changes in water supply and to competing uses.
Vince explained some of the major risks:
When water temperatures get too high in rivers or lakes used by the plants, he said, they shut down, a typical occurrence in a drought. Shutdowns can stress the grid since other plants or energy sources must pick up the load, Vince said.
Another risk is a drop in water rate or quality below the power plant's minimum requirements.
A third risk is limited availability of fresh water, Vince said. Plant operators may incur significant permitting costs, only to find that a community doesn't want its fresh water supplies used for a plant.
Data to evaluate water supply risks
The water data collected through the collaboration provides the kind of information that energy managers need to evaluate these risks to water supply.
"Over the past few years, we've collected data for the contiguous United States, and now we are collecting that data for Alaska and Hawaii," Vince said.
Vince and his collaborators are also looking at current power plants and their contingency plans.
They ask, at what point are power plants subject to issues with water? How or what plan do they have to mitigate those impacts?
Project team members work with the three national interconnections of local electricity grids — which operate mostly independently of each other with limited transfers of power among them — to integrate water into their planning. They are helping those who manage the interconnect understand where water could be a limiting factor in siting a plant and where water could adversely affect a plant's ability to generate power reliably.
Sandia and its collaborators also are analyzing ways to predict plant output, including water resource requirements under various weather conditions, time scales and regional or plant-specific scenarios.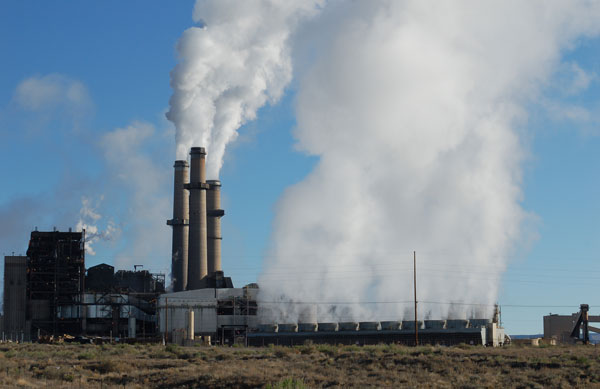 All of this work is conducted through the lens of energy security — hence Sandia's involvement. The project is funded by the DOE Office of Fossil Energy, which is responsible for federal research, development and demonstration efforts aimed at advanced power generation.
"You can't have a secure energy system without planning and consideration for water supply," Vince said.