Optimization & Uncertainty Quantification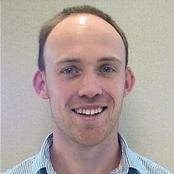 Optimization & Uncertainty Quantification
(505) 284-9097
Sandia National Laboratories, New Mexico
P.O. Box 5800
Albuquerque, NM 87185-1318

Biography
I specialize in developing and utilizing machine learning methods for credible data-informed decision making. My experience lies in the intersection of mathematics, statistics and computer science. I am the founding developer of PyApprox which is a Python toolbox for machine learning, uncertainty quantification and design of experiments. I am a leader in making predictions and decisions using data of varying credibility and cost and optimally allocating resources to minimize error subject to budgetary constraints.
Algorithmic Advances
Credible making decisions under uncertainty requires a multi-disciplinary team and the development and tailoring algorithms to the individual challenges of a given application. Consequently, my research portfolio is very broad and includes the development of novel methods associated with:
Machine learning: multi-fidelity information fusion; low-rank tensor-decomposition; Gaussian processes; polynomial chaos expansions; sparse-grids; risk-adverse regression; compressed sensing.
Probabilistic inverse problems: Bayesian inference; push-forward based inference.
Experimental design: optimal design of computer experiments for interpolation regression and compressed sensing; risk-adverse optimal experimental design
Application Advances
I am enthusiastic about using fundamental theoretical and algorithmic advances to help address the complex challenges faced by simulation aided decision making. Areas I have or am currently working on include:
Engineering: direct field acoustic testing; additive manufacturing of lattices; design of aerospace nozzles.
Climate: ice-sheet evolution; arctic sea-ice evolution
Plasma physics: high-density fusion
Reproducible and Maintainable Software
I believe developing modular, easy to software that is simple to develop and maintain is essential for addressing the continually evolving challenges faced by high-consequence decision making. These principles are reflected in the Python toolbox PyApprox whose development I lead. PyApprox is also accompanied by an extensive set of documentation, including tutorials and examples, that aim to improve the accessibility of machine learning methods for credible data-informed decision making.
Education
B.Sc. Mathematics. (Honours 1). Australian National University, 2003-2006.
Ph.D. Mathematics. Australian National University, 2007-2011.
Postdoctoral associate. Purdue University, 2011.
Postdoctoral associate. Statistical and Applied Mathematical Sciences Institute (SAMSI), 2011.
Postdoctoral associate. Sandia National Laboratories, 2012-2014.
Publications
Showing Results. Show More Publications
Projects
Software