Center for Computing Research
The Center for Computing Research (CCR) at Sandia creates technology and solutions for many of our nation's most demanding national security challenges. The Center's portfolio spans the spectrum from fundamental research to state‑of‑the‑art applications. Our work includes computer system architecture (both hardware and software); enabling technology for modeling physical and engineering systems; and research in discrete mathematics, data analytics, cognitive modeling, and decision support materials.
CCR Research
October 1, 2012 | A new Umbrella CRADA with Caterpillar Inc. has been formally approved. This collaboration will bring together Sandia's broad, advanced simulation technology for addressing Caterpillar's multi-faceted design, analysis, and decision-making challenges. In turn, the development and integration of Sandia's foundational technologies...
Read More...

about New Umbrella CRADA with Caterpillar Approved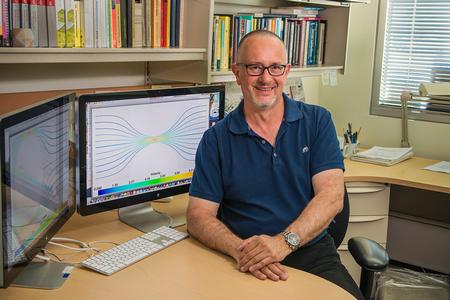 June 1, 2015 | Pavel Bochev (1442), a computational mathematician, has received an Ernest Orlando Lawrence Award for his pioneering theoretical and practical advances in numerical methods for partial differential equations. "This is the most prestigious mid-career honor that the Department of Energy awards,"...
Read More...

about Pavel Bochev receives DOE's E.O. Lawrence Award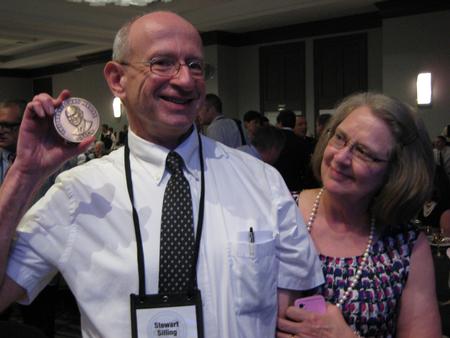 June 1, 2015 | Stewart Silling was recognized for outstanding and sustained contribution to the field of computational mechanics For developing and demonstrating peridynamics as a new mechanic methodology for modeling fracture and high strain deformation in solids at the Annual Meeting of the...
Read More...

about Stewart Silling received the 2015 Beltyschko Medal