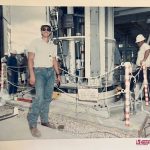 Thirty years ago, the U.S. conducted its last nuclear weapons test and enacted a ban on nuclear testing. Engineer and manager Freddie Hidalgo recounts his experiences while working on underground nuclear tests at the Nevada Test Site.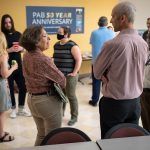 The board began in 1972 and continues to advise designers on packages containing hardware of nuclear components and devices.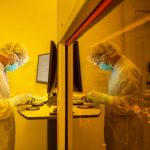 A memo written by Richard Claassen 65 years ago changed the course of science and technology research at the Labs. These changes continue to impact research at Sandia daily.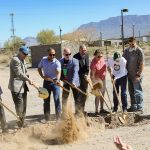 The National Museum of Nuclear Science and History began construction on a new center that will feature more than 120 individual items, systems and deployment technologies.
After the terrorist attacks in 2001, Sandia leveraged its systems engineering expertise in new ways, creating an ongoing list of countermeasures for biological, cyber and chemical threats to the nation.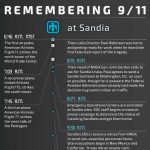 A glimpse of what was happening at the Labs on September 11, 2001.
Before 2001, researchers initiated programs and innovations that were essential to advance national and homeland security after 9/11.
The National Museum of Nuclear Science & History, formerly the National Atomic Museum, moved in 2002 due to heightened security on Kirtland Air Force following the attacks.
Meet eight members of Sandia staff who assisted in rescue and recovery at the Pentagon following 9/11.
Historian Alan Carr presented the history of nuclear weapons development and testing to more than 900 participants in a new speaker series. In September, historian Katie…