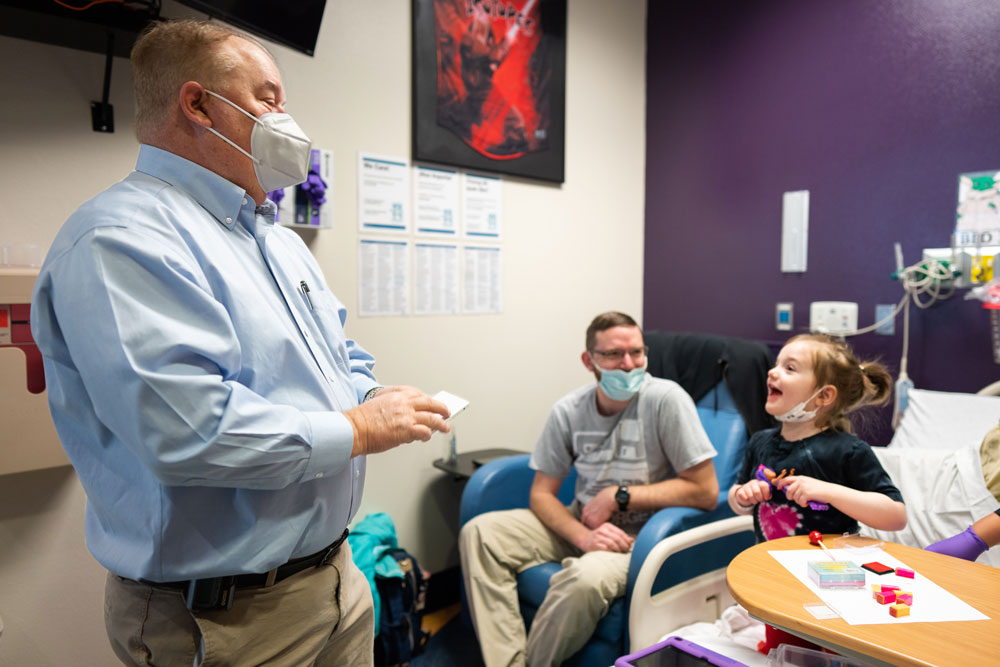 Executive Director for Information Engineering and Chief Information Officer John Zepper demonstrated the similarities between the human body and computers at a recent visit to the University of New Mexico Children's Hospital.
"It was such a great opportunity to be able to teach the kids something about STEM, but most importantly, to see their excitement and take their minds off of why they're there in the first place," John said.
The Sandia Women's Action Network's Outreach team and the hospital's Child Life Program, which helps support normal childhood development and routines while managing a health condition, organized the Jan. 13 event.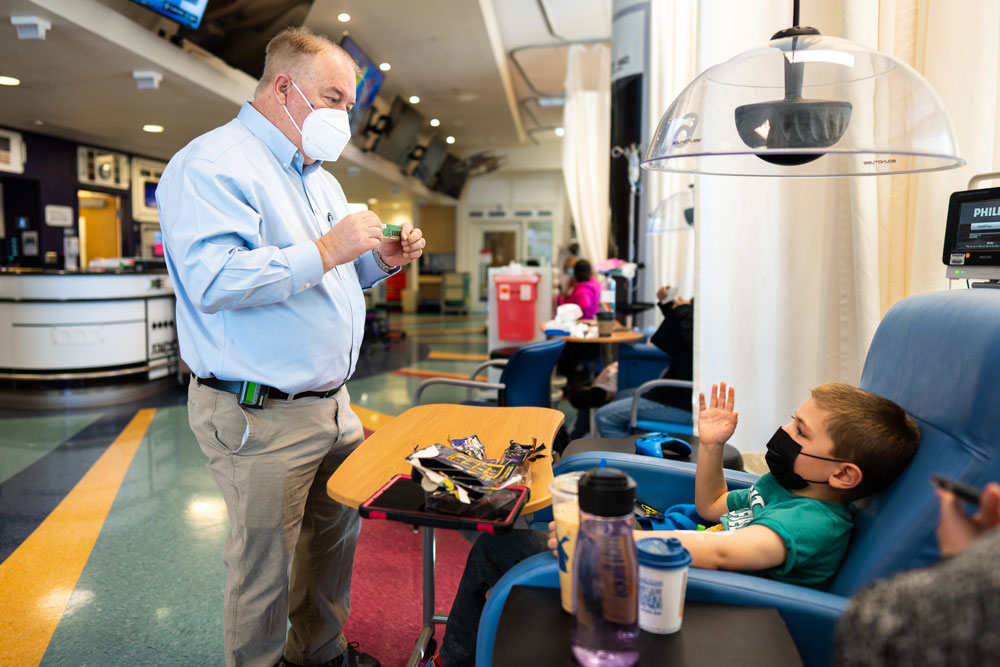 John visited individually with the children receiving treatments and spoke with them about how specific computer parts correspond to a function of the human body. The children saw the inside of a computer and could see the components as John explained each part.
A computer's central processing unit operates like your brain by processing information and allowing you to complete tasks, John said to the kids. The hard drive is part of the computer where information is stored and retrieved, just like your memory.
John showed how the mouse and keyboard are like your hands, receiving input and sending information into and out of the computer. Electricity supplies power, like blood provides energy and nutrients for the body to function properly. John ended the demonstration by showing the motherboard, the main structure of a computer and the glue holding everything together, much like a skeleton.
"Working with the kids at the infusion center was truly a gift, SWAN Outreach lead Kara Komula said. "Seeing the children light up was magical as they learned how their bodies relate to a computer. I'm also very grateful that Sandia was able to bring the joy of STEM to the children's bedside."
SWAN Outreach strives to hold at least one event per month and is looking forward to expanding its partnership with UNM Children's Hospital to provide opportunities to continue to engage children in STEM, Kara said. Sandia employees wanting more information on SWAN Outreach event can contact Kara.