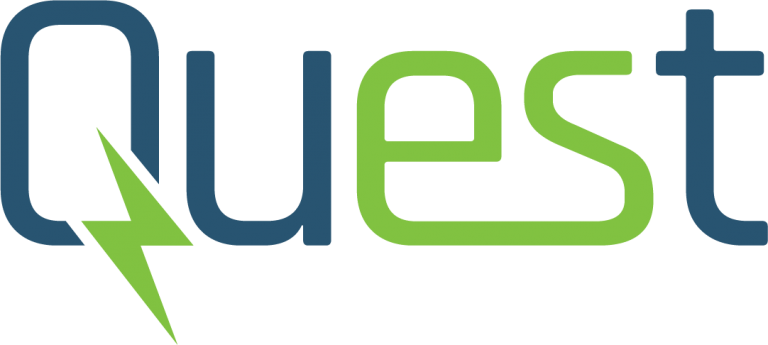 QuESt is a free, open source, Python-based application suite for energy storage simulation and analysis developed to bring Sandia energy storage analytics research tools to your desktop. QuESt currently consists of three distinct yet interconnected applications that individually and collectively will help your project engineers and researchers evaluate energy storage systems for different use cases. Future releases will include applications such as QuESt FTM, QuESt Microgrids, and QuESt Projects. QuESt FTM is for front-of-meter analyses, QuESt Microgrids is for microgrid operation and control, and QuESt Projects is for energy storage project planning.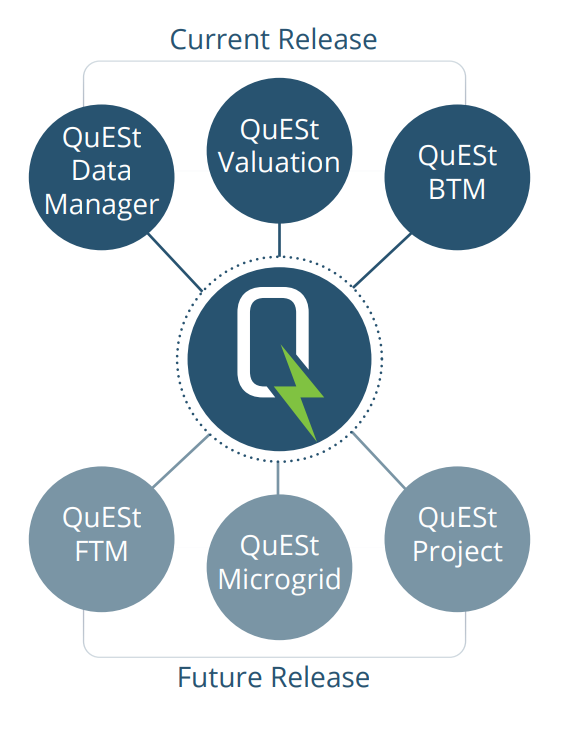 QuESt Data Manager
QuESt Data Manager helps you manage the acquisition of ISO market data, US utility rate data, commercial and residential load profiles, and essential data for seamless use in other QuESt applications.
QuESt Data Manager retrieves and formats market and operations data such as locational marginal prices, regulation movement or capacity credit prices, and performance metrics from primary sources through a convenient user interface
Leverages other open sources to acquire U.S. utility rate structures, building load profiles, photovoltaic (PV) power profiles, and more
Creates the API requests or web crawlers for you
QuESt Valuation
Given an energy storage device, an electricity market with a certain payment structure, and market data, QuESt Valuation will help you estimate the maximum revenue from participating in energy arbitrage or providing ancillary services.
QuESt Valuation wizard provides you with a streamlined experience from selecting your market area and energy storage device to summarizing and analyzing the projected revenue
Batch runs mode offers additional flexibility and customization for sensitivity analysis
Built-in results viewer quickly visualizes your results and allows you to easily export the data
Supports all ISO/RTO markets in the U.S.
QuESt BTM
QuESt BTM estimates cost savings from behind-the-meter energy storage for time-of-use and net energy metering customers.
QuESt BTM provides you with guided walk-through from selecting rate structures and load profile to presenting a visually intuitive breakdown of monthly cost savings
Select from thousands of rate structures from utilities across the U.S.
Use a location-specific commercial and residential building load profile to represent demand
You can include a PV power profile to co-locate with your building and energy storage