Hundreds attend to experience Far East culture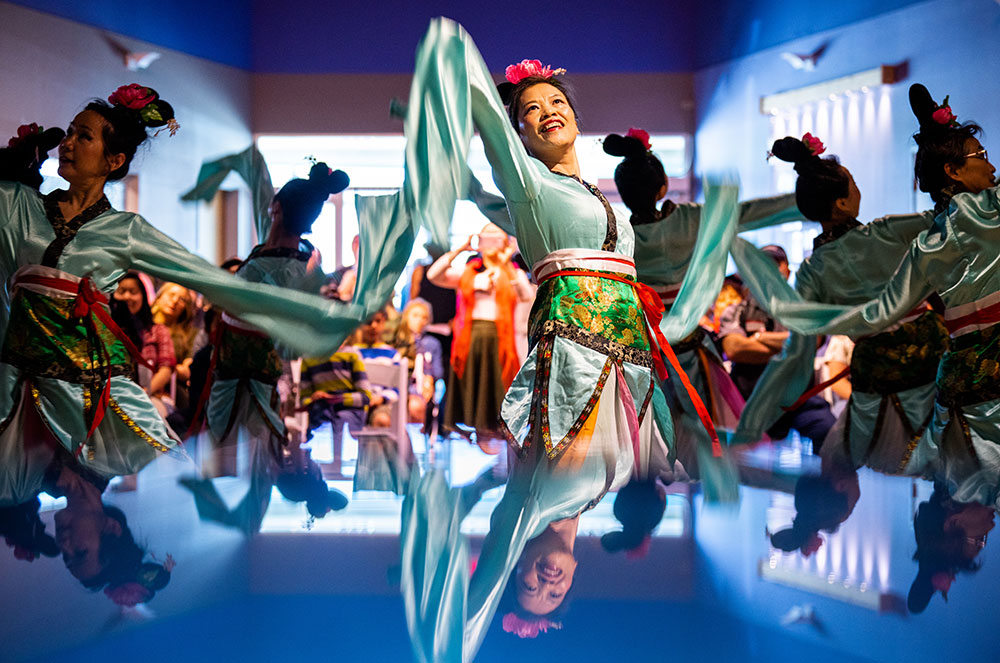 A harmonious blend of sights, sounds, smells and tastes charmed more than 750 visitors at the 26th annual Asian American and Pacific Islander Heritage Festival May 6 at the National Museum of Nuclear Science & History.
The event, sponsored by Sandia's Asian Leadership and Outreach Committee, along with Talin Market, drew in a robust, diverse cross-section of ages, genders and cultures to share in performances, crafts, floral arrangements and food from the other side of the world.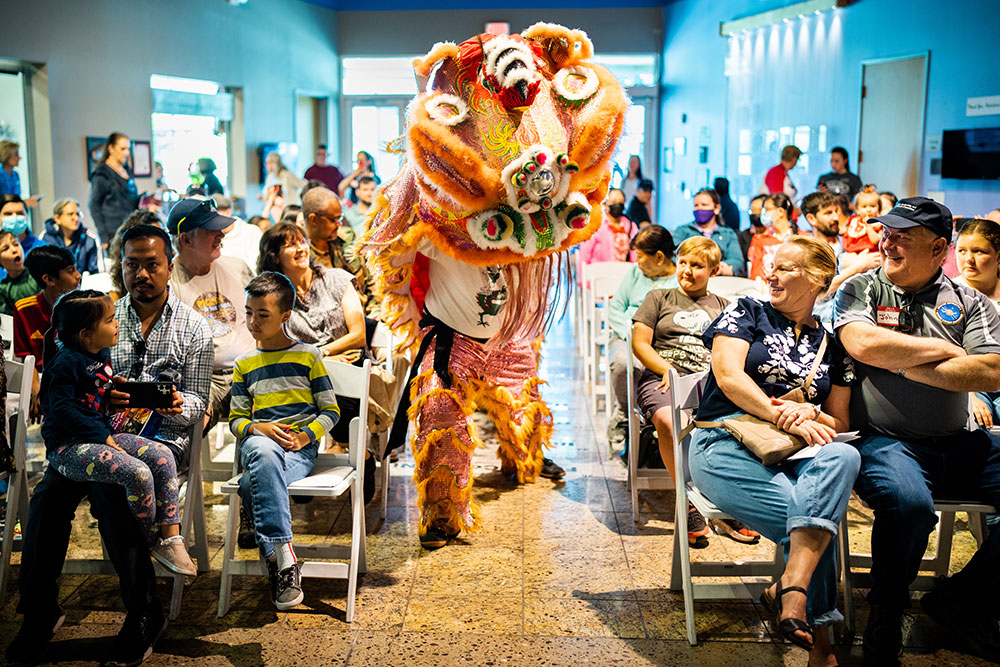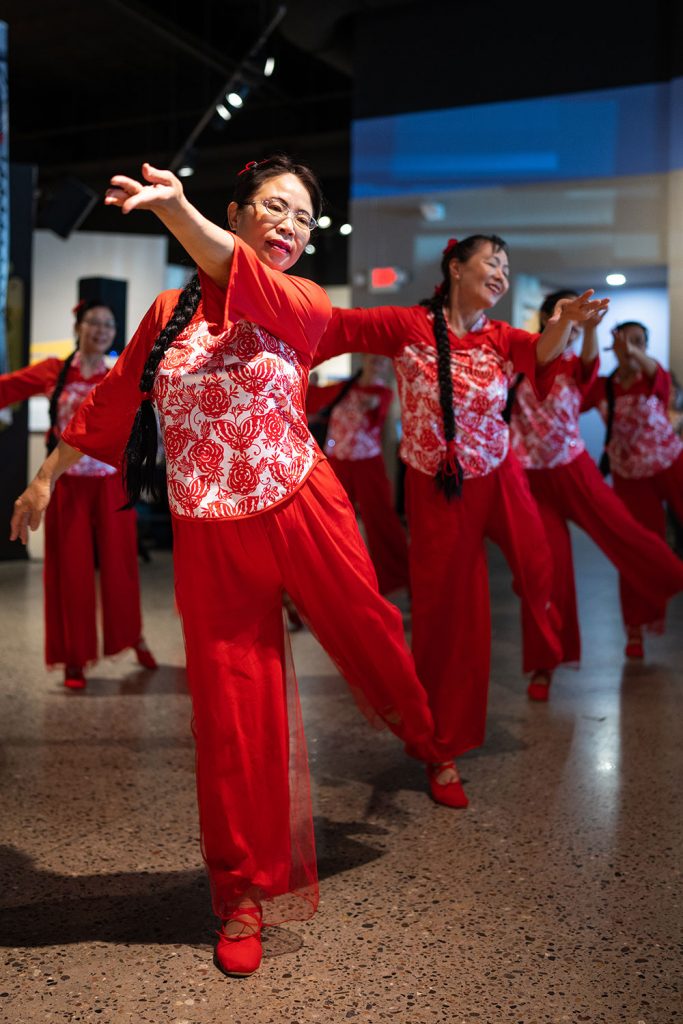 Guests, including Albuquerque Mayor Tim Keller and family, were captivated by the disciplined movement of martial arts, the grace of Chinese folk dance and the precision of a Pacific Island drumming troupe. Others meandered through the exhibits of origami and calligraphy, and the museum, while sampling delectable dishes from the Far East.
Some who attended knew the performers; others heard about it from neighbors or friends. "We found out about the festival on Facebook and are here for the performances and the food," said Albuquerque resident Remi Sy, flanked by a four-year-old, an elder neighbor and a close friend. "The performances are beautiful but they're also important. These events help people get to know more about Asian people and our cultures."
"This enlightening celebration of cultures gets better every year," said co-organizer Tian Ma, Sandia computer scientist and engineer and Asian Leadership and Outreach Committee chair. "People from Sandia and the community get to enjoy learning about other traditions — what people in different parts of the world value and celebrate. It's amazing to see so many different parts of Asia represented at one event."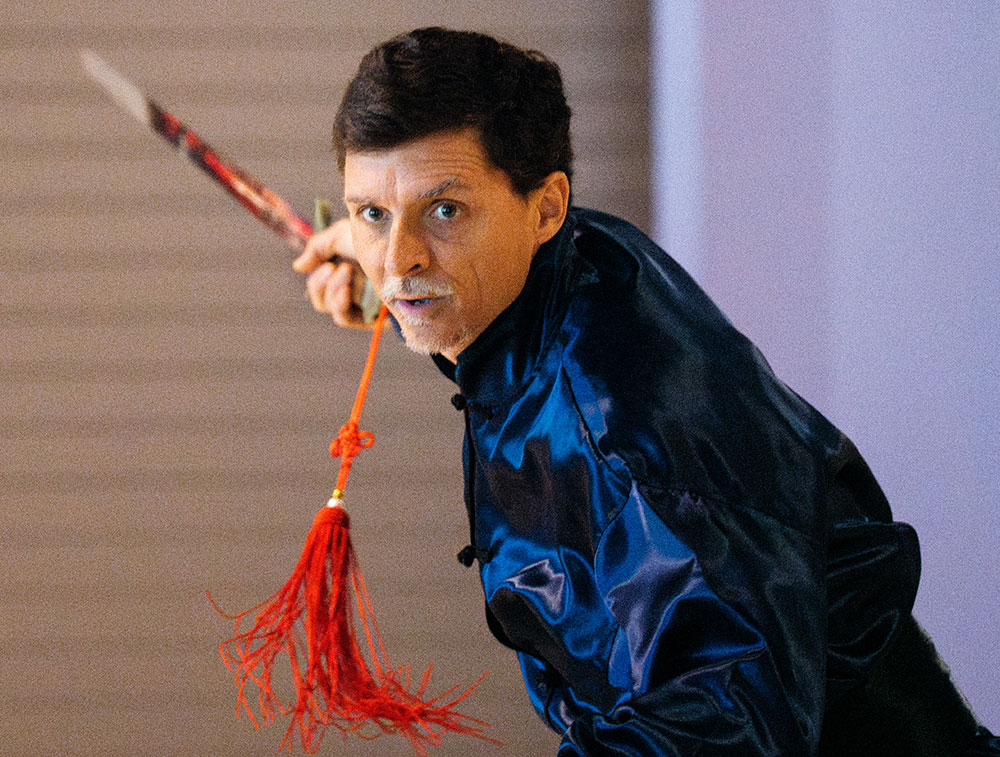 The festival is more than just fun; it's central to Sandia's core mission, said Sandia Chief Information Officer John Zepper in his opening remarks. "Supporting all members of our diverse workforce makes us stronger, sharing unique perspectives that lead to fresh ideas and creative solutions to advance our national security mission."
Tian agreed. "Diversity makes us better. People bring their own cultures to work with them," he said. "Events like this help everyone realize that our similarities are greater than our differences. It enables us to connect with our colleagues and neighbors and better understand what's important to other cultures and people. It's a bridge for us to thrive together and be happier in our work and our lives."