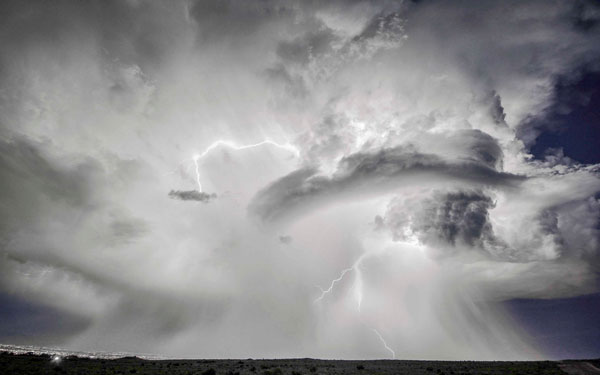 Every year, New Mexicans look forward to the break in summer heat that the annual monsoon season brings.
Typically happening between early July and the end of September, the monsoons bring vital moisture to our high desert climate. But with the monsoons comes risk of severe flooding and lightning.
Sandia's Emergency Management office and meteorology program recently hosted a presentation about monsoon season awareness and safety, which is now available on the ES&H homepage.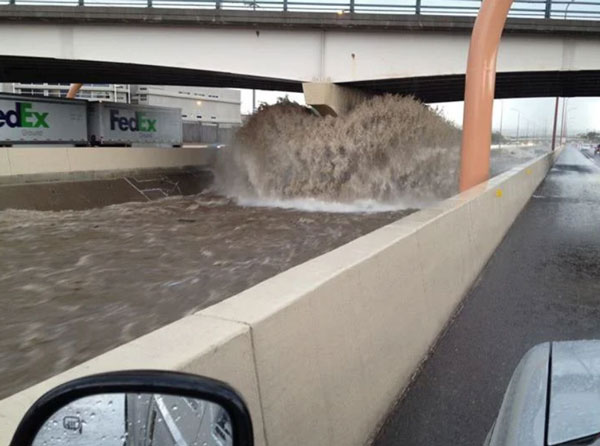 Monsoonal downpours happen very quickly and saturate the ground, which causes a lot of water to run off and creates hazardous flash flood conditions on streets and arroyos. The stormwater generated by the downpours picks up debris, waste, oil and chemicals from the street and deposits them in open water, like rivers and lakes, and jeopardizes water quality. Monsoonal storms that form quickly generate down drafts and potentially destructive straight-line winds that put additional lives and property at risk.
In addition to destructive flooding and winds, a single monsoonal storm can produce hundreds of lightning strikes. According to the National Weather Service, lightning has accounted for an average of 58 deaths a year in the United States over the last decade.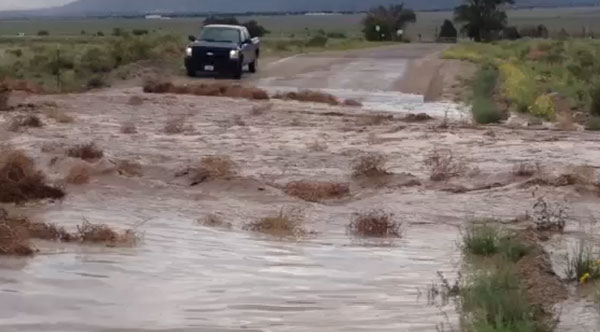 "While it's hard to predict just how much rain or lightning we'll get during any given monsoon season in New Mexico, the danger of severe storms is very real and we all have the responsibility to be prepared," said Sandia Meteorologist Joe Fontana. "It's important for everyone to know, whether they are working here on-site or from their home office, no place outside is safe when thunderstorms roll into their area."
When it comes to monsoon season, there are many safety tips to keep in mind, but one of the most important is that if you hear thunder, lightning is close enough to strike, and it is urgent that you take shelter indoors until the storm passes. During the storm, avoid corded phones, computers and other equipment that puts you in direct contact with electricity.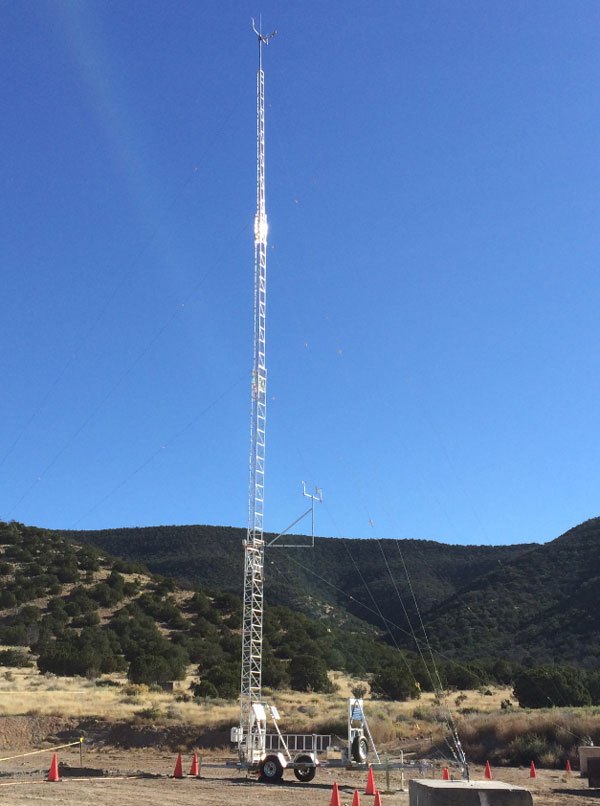 If you are caught outside during a downpour, stay out of ditches and arroyos, which can fill quickly with raging water. Driving through flooded roadways can damage your vehicle, and fast-moving water can carry vehicles off. More information is available on the National Weather Service website.
"Typically, monsoonal storms spring up in the mid to late afternoon when we reach our peak heat for the day," Joe said.
"When they do remember two things: 'when you hear thunder roar, stay indoors,' and 'turn around, don't drown' if you see flooding on the roads."
Sandia's meteorology program serves the Labs by sampling and studying local meteorological data, atmospheric conditions and lightning activity across the New Mexico site. According to Joe, work is currently underway to enable the program to monitor similar data from Sandia's California site as well.
The program's website provides links to data and forecasting information that can be accessed by employees prior to planning and performing outdoor work on-site or in the field. Through the website, employees can submit a request to program staff for specialized assistance or support for large-scale outdoor tests and operations.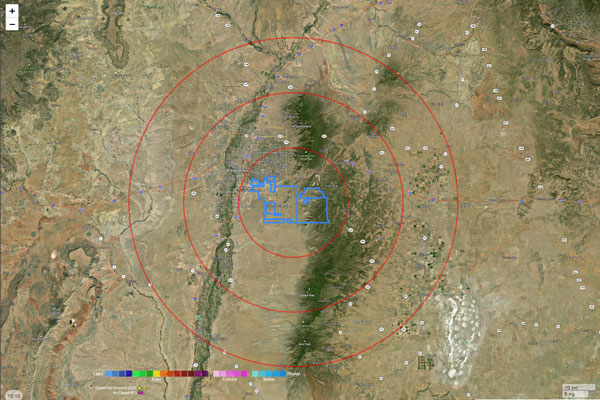 To assist with managing severe weather incidents, the Sandia Emergency Management Communications Center assesses the National Weather Service's weather forecast daily for weather impacts to site personnel, facilities and operations. The center uses the mass notification system to inform the workforce of hazardous weather conditions, like temperature extremes, high winds, flash floods and tornados. The system also monitors for and sends out notifications when lightning is within 10 and 20 miles of the main campus.
During extreme weather incidents, it may be necessary to implement certain protective actions to protect employees and equipment. Such protective actions may include but are not limited to: suspension of outdoor work activities, sheltering in place and avoiding flooded roadways and arroyos.