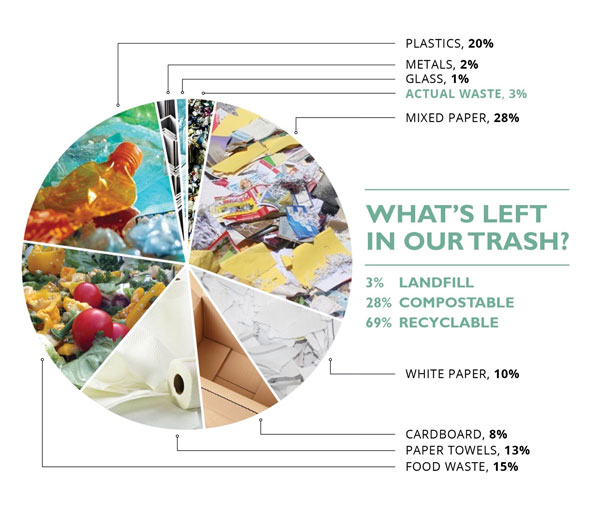 The warmer days of April invite people outside to enjoy nature. Earth Day is a time to celebrate the environment and pledge to protect it, and an important element of that commitment is mindfulness about waste and recycling.
In 2008, Sandia created the Zero Waste by 2025 goal as a grass roots movement, following a DOE mandate for its sites to reduce half of non-hazardous solid waste by 2015. Because Sandia was on schedule to meet that requirement ahead of time, a new objective was created to divert 90 percent of non-hazardous waste by 2025, said Labs' environmental professional Kelly Wiese.
The program met a lot of success initially, Kelly said. By the early 2010s, Sandia was diverting approximately 65 percent of waste from the landfill, but the program stagnated.
"Over time, people can become blind to messaging, so we are now in the process of coming up with new and innovative ways to reach the workforce," said Kelly.
Part of that effort is researching what resonates with Sandians who are looking for reasons to recycle.
"We've found that messages affect people in different ways," Kelly said. "We realized that we need to determine what motivates people to adopt and maintain pro-environmental behaviors, like recycling."
Recyling thoughts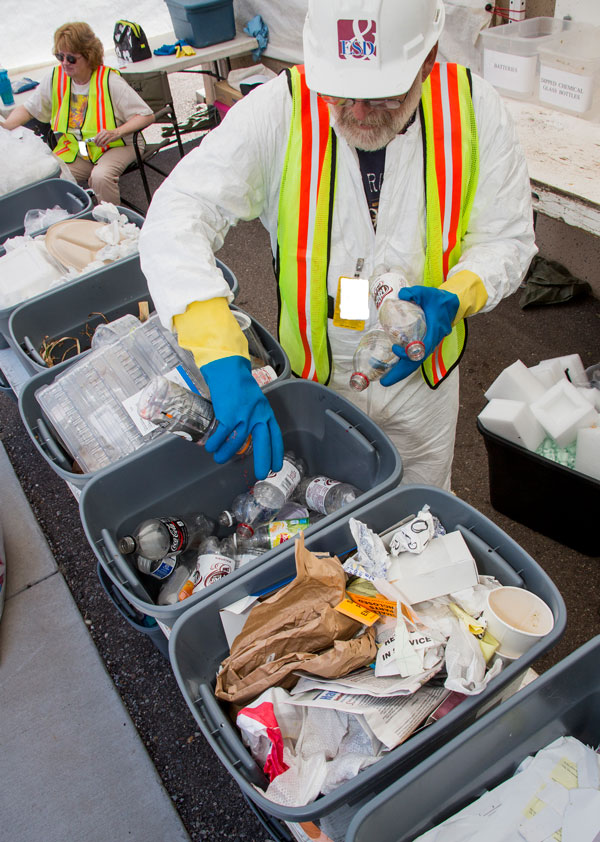 She said messages might aim to make people think about the environment that will be left for the next generation, or about savings from some recycling streams, or how recycling is an individual responsibility and is the right thing to do.
Kelly said the Labs Waste Management and Pollution Prevention Department works with other organizations such as Creative Services to learn better ways to identify which materials should go into on-site recycling containers. The group recently deployed compost bins in Tech Area 1 for paper towels but not other kinds of waste such as gloves, masks or food containers.
One issue for recycling programs is that many people may not be aware of what they can and cannot recycle, so the Zero Waste by 2025 website provides information about the difference between recyclables and actual waste. Additionally, the City of Albuquerque's Solid Waste website has information and a phone app that offers area residents information on how to properly recycle.
Another obstacle to recycling may be access to recycling containers due to their locations in larger buildings. Kelly said the team examines a lot of different options and recommendations for improvement are always welcome.
"Our waste reduction goal is a community effort that can be achieved by each member of the workforce making a small change in their daily habits," she said. "Our past waste audits show that 69 percent of materials thrown away on our campus could have been recycled and 28 percent could have been composted. That leaves only 3 percent of actual waste, so we know there is room for improvement."