Oct. 6, 2021 | 
Average global temperatures have increased 1.2 degrees Celsius since 1880, resulting in a climate crisis that has caused widespread impact to global ecosystems, human health and wellbeing, and national and international security. U.S. President Joe Biden has repeatedly emphasized combatting climate change as a top priority for the administration, describing climate change as both an "existential threat" facing the international community and an "opportunity" to create new jobs in innovative sectors. The climate crisis is also an increasingly prominent issue on the world stage. More than 40 world leaders participated in the Virtual Leaders Summit on Climate in April of this year, with participant countries advancing pledges to cut greenhouse gas emissions, achieve carbon neutrality, and reduce deforestation to prevent further planetary warming.
On October 6, 2021, the Cooperative Monitoring Center (CMC) at Sandia National Laboratories will present a virtual Global Climate Security Symposium, providing an opportunity for a wide and diverse global audience to learn from and engage with regional experts and top U.S. policymakers on climate security. The online event will promote regional dialogue on regional challenges and opportunities presented by climate change. Further, the Global Climate Security Symposium will seek to identify potential scientific and technological collaboration opportunities with the United States, as well as specific areas of contribution for Sandia National Laboratories and the CMC.
The symposium will begin with two regional panels featuring technical and policy experts from East Asia and South Asia. Moderated by the CMC's regional leads, the panelists will discuss key regional climate security dynamics and challenges, current efforts to address them, and potential scientific and technological collaboration opportunities with the United States. Following the panels, Special Assistant to the President Biden and National Security Council (NSC) Senior Director for Climate and Energy Melanie Nakagawa will provide a keynote address.
---
This event is open to the public and will be promoted internally by Sandia National Laboratories to its workforce and externally to the CMC's network and the laboratory's more than 76,000 social media followers. Participants may represent U.S. or foreign government agencies and national laboratories, think tanks, universities, and/or nongovernmental organizations. Participants with a particular regional interest or specialty are encouraged to join a regional panel during the morning session, while the afternoon keynote address will highlight the security implications of climate change worldwide.
---
East Asia Panelists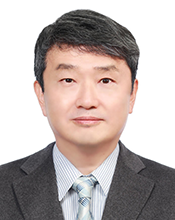 Dr. Yongsoo Hwang is the president of the Korea Institute of Nuclear Nonproliferation and Control (KINAC). He previously held positions as a principal researcher, senior vice president, lab director, and department head at the Korea Atomic Energy Research Institute (KAERI), and served as the Director General of the Center for Strategic Policy and Research at KINAC. He has 30 years of experience in the fields of nuclear waste disposal, nuclear fuel cycle policy, US and ROK nuclear cooperation, Public and Stakeholder Engagement (PSE) for spent fuel storage, and more.
A key member of the Asia Pacific Leadership Network (APLN), Dr. Hwang served from 2003 to 2004 as a Member of the Advisory Group for the Multilateral Nuclear Agreement for the Director General of the IAEA. Between 2013 and 2014, he served as an Advisory Member of the Nuclear Safety and Security Commission, the top national regulatory body for nuclear safety and security in the ROK. Additionally, he was a visiting fellow at the Center for Strategic and International Studies (CSIS) between 2010 and 2012. He received his BS in the field of Nuclear Engineering from Seoul National University and MS and PhD from University of California, Berkeley.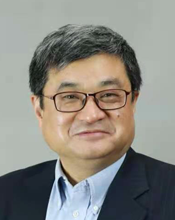 Dr. Daojiong Zha is a Professor of International Political Economy at the School of International Studies, Peking University, and an expert in Chinese energy policies and food and water security in Asia. Dr. Zha is also active in consulting with Chinese government agencies, having been invited to join the board of counselors of the Chinese Association for International Understanding (under the administration of Department of International Affairs, the Chinese Communist Party), the China People's Institute of Foreign Affairs (under the administration of Ministry of Foreign Affairs), and the Chinese People's Association for Friendship with Foreign Countries (under the administration of Ministry of Foreign Affairs). Dr. Zha was recently named the inaugural Lowy Institute-Rio Tinto China Analyst Fellow.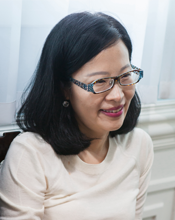 Dr. So-Min Cheong is an Associate Professor of Geography and Atmospheric Science at the University of Kansas. Dr. Cheong's current research focuses on climate change adaptation and disaster management including oil spills, floods, extreme heat, and wildfires. Her research is supported by the National Science Foundation, National Academies, Microsoft, and government and nonprofit organizations including UNESCO and WMO. She is a lead author of multiple Intergovernmental Panel on Climate Change (IPCC) reports including the Sixth Assessment Report. She received her PhD in geography and MAs in marine affairs and international studies from the University of Washington.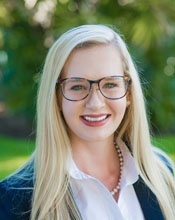 PANEL MODERATOR: Noelle Camp is a Member of the Technical Staff at Sandia National Laboratories, where she facilitates international workshops and conducts research on counterproliferation topics. As the East Asia Lead for the Cooperative Monitoring Center (CMC), Noelle advances the CMC's regional strategy through facilitating speakers and engagements that promote science-driven collaboration in the region. She has worked and studied extensively in China and served in the Press Office of the U.S. Embassy in Beijing. Noelle was selected as a Center for Strategic and International Studies (CSIS) Project on Nuclear Issues Scholar in 2020 and has presented her research on the human element of nuclear security at CSIS, the Institute for Nuclear Materials Management, and King's College London. Prior to joining the CMC, Noelle held internship positions in public and legislative affairs across the government and nonprofit sectors. Noelle earned a master's degree in International Affairs from the Texas A&M Bush School of Government and Public Service, where she was named a 2019 Robertson Scholar.
South Asia Panelists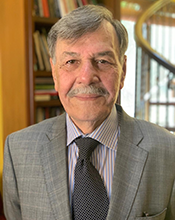 Ambassador Shafqat Kakakhel is a retired senior Pakistani diplomat and a former United Nations (UN) official, who served in diplomatic assignments in Lebanon, Egypt, Saudi Arabia, India, and Kenya, and held positions at the Ministry of Foreign Affairs in Islamabad. He served as Deputy High Commissioner in New Delhi, High Commissioner to Kenya and Uganda, and as Permanent Representative to the UN Environment Programme (UNEP). Amb. Kakakhel also served as UN Assistant Secretary General and Deputy Executive Director of UNEP. A champion of sustainable development in Pakistan throughout his distinguished career, Amb. Kakakhel has served on the Task Force on Climate Change, Advisory Committee of the Ministry of Environment, the Board of Governors of the Sustainable Development Policy Institute (SDPI), the Energy Conservation Fund , the Mountain and Glacier Protection Organization (MGPO), and the Civil Society Coalition for Climate Change. Amb. Kakakhel is currently Chairperson of the SDPI Board of Governors and on the Board of Directors of MGPO.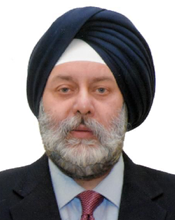 Ambassador Manjeev Singh Puri (@ambmanjeevpuri) joined the Indian Foreign Service in 1982, and during his notable career served as Ambassador of India to the European Union, Belgium, Luxembourg, and Nepal, and Ambassador and Deputy Permanent Representative of India to the United Nations (UN). In his capacity at the UN, he led the Ministry of External Affairs in social and economic affairs and served in Germany (Bonn and Berlin), Cape Town, Muscat, Bangkok, and Caracas. Amb. Puri retired in 2019 with the rank of Secretary, Government of India. Amb. Puri gained deep experience in multilateralism through his UN service in Europe and Nepal, where he led the Indian delegation at numerous global negotiations on migration, human rights, and UN reforms. His professional focus has been on issues relating to the environment, climate change, and sustainable development. He was a lead negotiator for India at the UN on issues relating to the post 2015 development agenda and sustainable development goals, and was present at the UN Conference on Sustainable Development held in Rio de Janeiro, Brazil. Amb. Puri was a key member of India's delegation at various climate change negotiations, including the Conference of Parties of the United Nations Framework Convention on Climate Change (UNFCCC) in Copenhagen, Montreal, Bali, Bonn, and Poznan. He was also involved with India's participation in G8-G5 Summits and the Major Economies Forum. Amb. Puri is presently a Distinguished Fellow at The Energy and Resources Institute (TERI) and a Distinguished Visiting Fellow with the Ananta Centre.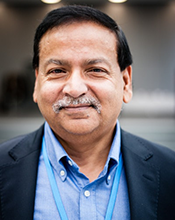 Professor Saleemul Huq (@SaleemulHuq, @ICCCAD) currently serves as the Director of the International Centre for Climate Change and Development (ICCCAD). He is also a Professor at the Independent University Bangladesh (IUB), an Associate of the International Institute on Environment and Development (IIED) in the United Kingdom, Chair of the Expert Advisory Group for the Climate Vulnerable Forum (CVF), and Senior Advisor on Locally Led Adaptation with the Global Centre on Adaptation (GCA), headquartered in the Netherlands.
Prof. Huq is an expert in adaptation to climate change in the most vulnerable developing countries and has been a lead author of the third, fourth, and fifth assessment reports of the Intergovernmental Panel on Climate Change (IPCC). He advises the Least Developed Countries (LDC) group in the United Nations Framework Convention on Climate Change (UNFCCC). Prof. Huq has published hundreds of scientific and popular articles, was recognized as one of the top twenty global influencers on climate change policy in 2019, and was named top scientist from Bangladesh on climate change science.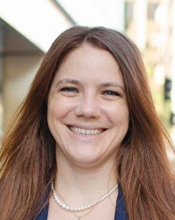 PANEL MODERATOR: Hannah Haegeland (@HHaegeland) is a Senior Member of the Technical Staff at Sandia National Laboratories with expertise in Indian Ocean Region and South Asian regional security, nuclear issues, interstate crises, and risk reduction. She manages South Asia engagement for Sandia's CMC, promoting global security in the 21st century through scientific engagement. In this capacity, Ms. Haegeland convenes Track 1.5 and Track 2 engagements, designs and facilitates wargames and tabletop exercises, leads cooperative research studies between the CMC and partner countries, and supports Sandia training workshops, courses, and laboratory visits. Her recent research focuses on cyber and emerging technology-enabled escalation in Southern Asia and prospects for cooperative risk reduction measures. Ms. Haegeland is a co-editor and author of Investigating Crises: South Asia's Lessons, Evolving Dynamics, and Trajectories (Stimson, 2018) and her analysis has been featured in a variety of policy outlets including Foreign Affairs and the Bulletin of Atomic Scientists. Prior to joining Sandia, Ms. Haegeland held research and teaching positions in Kathmandu, New Delhi, and Washington, D.C.
Keynote Speaker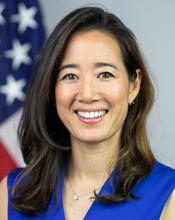 Melanie Nakagawa serves as Special Assistant to the President and Senior Director for Climate and Energy at the National Security Council, where she advances the Biden-Harris Administration's policy of integrating climate change and energy security into U.S. foreign policy and national security.
Prior to joining the Administration, she was the Director of Climate Strategy at Princeville Capital. In this role, she led the firm's climate-focused strategy to invest in global growth-stage technology-enabled companies delivering transformative solutions to climate change and launched its inaugural climate tech fund. She previously served in the Obama-Biden administration as Deputy Assistant Secretary for Energy Transformation at the U.S. Department of State and was Secretary of State John Kerry's strategic advisor on climate change. Earlier in her career, she was the Senior Energy and Environment Counsel for the Senate Foreign Relations Committee and an attorney with the Natural Resources Defense Council.
Ms. Nakagawa earned a J.D. from American University Washington College of Law, an M.A. in International Affairs from American University's School of International Service, and an A.B. from Brown University.