Sandia National Laboratories has more than 50 COVID-related science and engineering projects that are designed to help the nation during the pandemic. These projects use research and development in engineering, biological sciences, high-performance computing and computer modeling, materials science, nanoscience, technology transfer and other disciplines. Much of the research is supported by Sandia's Laboratory Directed Research & Development program.
Updated July 02, 2020
Keeping medical workers safe while testing for COVID-19
Sandia Labs is offering free-of-charge the design and complete instruction manual for building a low-cost, drive-up outdoor shelter that shields healthcare workers conducting COVID-19 testing. In just four days, a team of engineers from Sandia's Advanced Materials Lab ordered materials and designed, constructed, tested and completed two shelters. The enclosures are made of aluminum frames, acrylic panels, voice-activated radios and arm-length rubber gloves that enable a healthcare worker to swab a patient while standing inside the shelter. The unit also has a ventilation system that maintains positive pressure inside the box to further protect the worker.
Carboxylic acids as sanitizers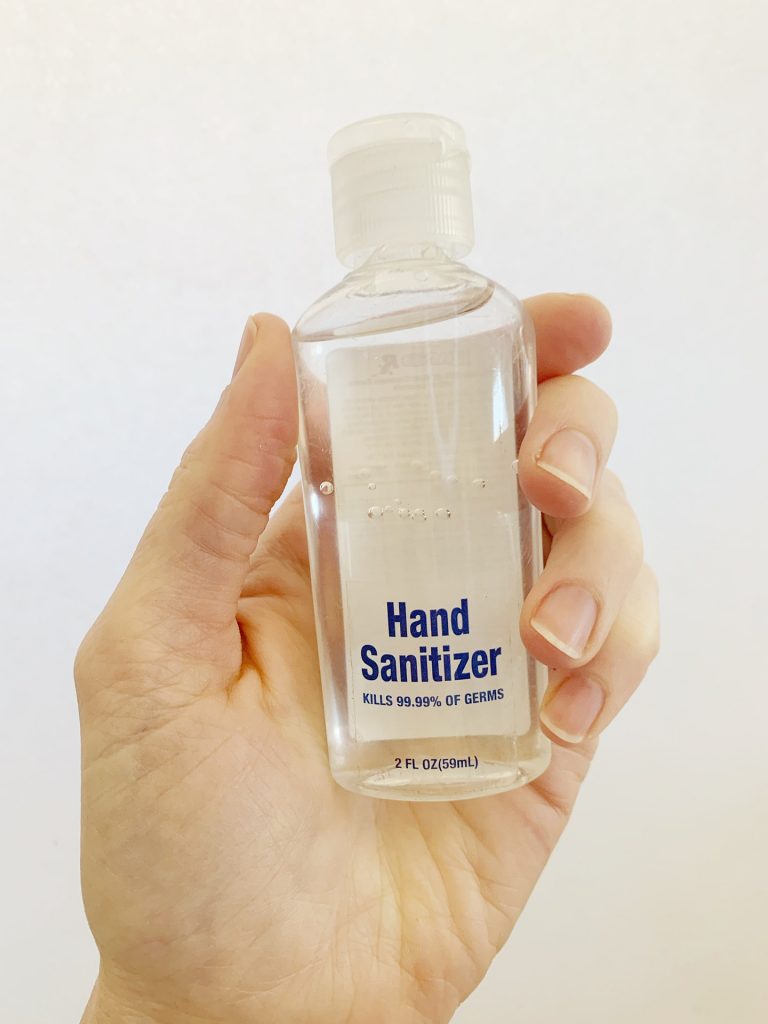 A Sandia Labs project has showed carboxylic acids can be combined with a surfactant to create a disinfectant that neutralizes a surrogate for SARS-CoV-2. These mixtures are nontoxic and noncorrosive, and are already used by some industries to kill bacteria. The research team tested several mixtures of levulinic acid and acetic acid (vinegar) and found both completely neutralized the bacteriophage used as a surrogate for COVID-19. The team hopes additional studies can be done to determine the minimum concentration of carboxylic acid needed in the mixtures to defeat viruses and to define the mechanism that makes the acids act as antivirals.
Research Accomplishments
National models of COVID-19's spread may be of limited use to state and local planners because the models generally average population data instead of considering the distinctive character of smaller regions. Sandia Labs researchers are using regional data provided by the State of New Mexico to determine the most effective regional distribution of medical supplies and resources and where pop-up testing centers would be best located. Sandia researchers have applied these techniques to other states and localities across the United States.
To protect mission-essential functions, keep our workface safe and help reduce the spread of COVID-19 at Sandia facilities, Sandia became the first Department of Energy lab on April 7 to start testing its workforce for COVID-19 infection. The Labs continues to offer on-site swabbing to collect samples for COVID-19 diagnosis of employees and on-site subcontractors who are symptomatic or have come into contact with a presumed or COVID-19 symptomatic case. Swabbing is also provided to employees to meet travel requirements and personnel needing to be…
Sandia Labs has joined a coalition of national labs aiming to help ensure the nation has access to COVID-19 medical supplies. The coordinated effort is using innovative engineering and technology, such as 3D printing to bridge supply-chain gaps in masks, ventilators and one-time use supplies, such as testing swabs. Examples of this effort are Sandia's method of converting hospital-grade BiPAP machines into ventilators and the labs' help in assessing new decontamination processes to enable the reuse of N95 masks. With an eye to the future, the coalition is…
Researchers at Sandia Labs are testing the use of supercritical carbon dioxide (CO2) to safely and reliably sterilize N95 masks and other critical medical supplies for reuse by health care workers on the front lines of the COVID-19 pandemic. Many conventional sterilization methods cannot be used because they degrade mask performance. Supercritical CO2 is a solvent with the ability to penetrate microporous materials without leaving residue and alleviates the need to use harsher, more hazardous chemicals for sterilization. Supercritical CO2 cleaning equipment is becoming increasingly popular as an eco-friendly alternative in the dry-cleaning industry and, if deemed an…
Sandia is working on creating a deployable antiviral countermeasure for COVID-19 using CRISPR-based technology. Once the research is complete, the antiviral will be able to be customized to respond to many different viruses, including coronavirus. The team is conducting proof-of-concept trials now. The goal of this research is to find new, "reloadable" countermeasures for viral outbreaks that do not have to be re-invented every time. Once the research is complete, the antiviral will be able to be customized to respond to many different viruses, including coronavirus. This project is funded by the Department of Defense through the Defense Advanced Research Projects Agency.
New Mexico's Wayward Sons Craft-Distillery in Santa Fe reconfigured its operations to produce a hand sanitizer called Elbow Bump. The distillery approached Sandia Labs to test the hand sanitizer developed to help with the current severe product shortages. Labs researchers provided technical consulting and resources to help the company determine if the product can be scaled up to large quantities while maintaining its effectiveness. The partnership with the distillery and Sandia was established through the New Mexico Small Business Assistance program that pairs Sandia and Los Alamos national laboratories with small businesses facing technical challenges. The program provides access to…