Sandia ushers in new era of emergency preparedness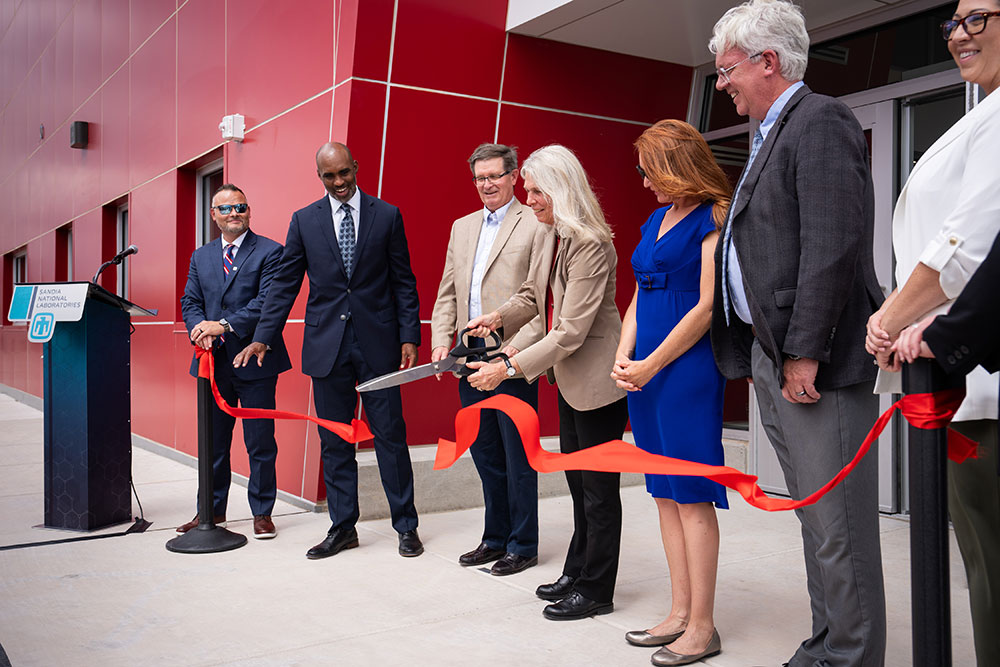 Sandia opened the doors Aug. 7 to its new, cutting-edge Emergency Operations Center aimed at enhancing incident management coordination and communications for the workforce and the community in the event of a crisis.
The $42.5 million, 25,000-square-foot facility, located on Kirtland Air Force Base, is scheduled for full operations by early 2024. It will house the NNSA and Sandia emergency management staff offices, along with the 24/7 Emergency Management Communications Center. This center will feature incident-management and coordination spaces, as well as multipurpose training rooms. The construction project was awarded to Summit Construction of Albuquerque.
Emergency Operations Center functions
Functions of the center include round-the-clock coverage by the Labs' emergency management specialists. The new facility is enhanced capabilities to collect, analyze and share incident information with internal and external emergency response organizations, such as Kirtland Fire Emergency Services, Sandia's medical clinic or the University of New Mexico Hospital.
The new center will be home to Sandia's emergency management organization overseeing daily operations. Additionally, the center will provide 24/7 support for emergency and nonemergency calls, with space for three 911 call stations, two nonemergency call stations and one Sandia duty officer station.
The facility boasts redundant mechanical and electrical systems, a backup generator, showers, a kitchen with a pantry, a dining area and temporary sleeping areas, ensuring it can operate independently for at least 72 hours.
Improvements with new center
The new facility provides numerous improvements to support Sandia's emergency management operations and response capabilities. Examples include: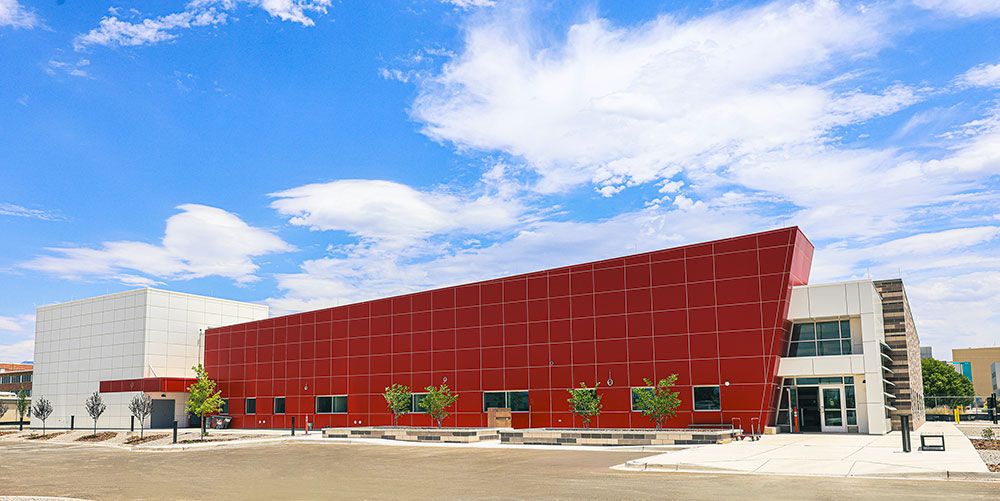 Larger, more flexible space.
More area for a comprehensive center structure that aligns with the Federal Emergency Management Agency's National Incident Management System.
Accommodations for up to 102 center staff — 62 in the main area and 40 in an overflow area — compared to the 18-staff capacity of the current location.
An advanced situation center, video walls and monitors to share a common operating picture throughout the center.
Advanced multipurpose training room with the latest technology.
NNSA's construction pilot project
Sandia's new Emergency Operations Center is supported by NNSA's Enhanced Minor Construction and Commercial Practices initiative and is the fourth of four initial projects in the pilot program. This initiative allows the acquisition of simple, non-nuclear facilities following commercial best practices within NNSA requirements. The streamlined acquisition and execution processes under the program accelerate delivery and increase buying power for commercial-like construction.
With the new center, Sandia reinforces its commitment to maintaining a robust emergency response system that safeguards its workforce, the community and the critical work carried out at the Labs.