Staff encouraged to follow 65-year tradition of giving
For 65 years, Sandia has been the largest supporter of the United Way of Central New Mexico's annual campaign, contributing more than $125 million to impact thousands of people through education, family stability and food security. Staff can enroll in the Sandia Gives campaign Oct. 3-21 and contribute to the work of the United Way or another U.S. nonprofit organization by setting up a payroll deduction. Lab News interviewed community relations specialist Roberta Rivera, who administers the Sandia Gives program.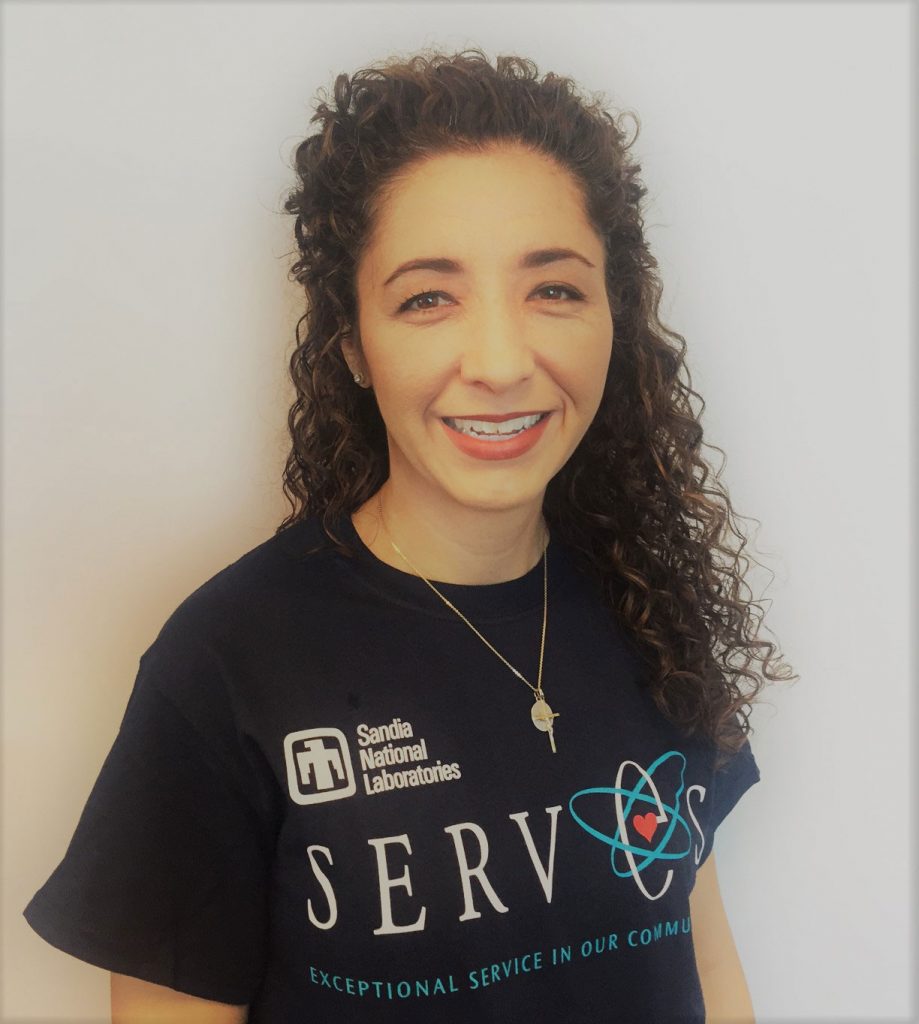 Lab News: How does the United Way of Central New Mexico use Sandia's donations to positively impact communities?
Roberta Rivera: The United Way of Central New Mexico addresses systemic problems affecting families in the community by rallying support, providing comprehensive resources and raising funds to increase family stability and educational attainment. This year, the Sandia Gives program in New Mexico has added an option for donors to designate their pledges directly to the counties where they live: Bernalillo, Sandoval, Torrance, Santa Fe or Valencia.
The United Way of Central New Mexico provides services to connect people with resources they need, such as the 211 Information and Referral Helpline, Family Advocacy Center and Tax Help New Mexico. United Way Bay Area uses the 211 24-hour communication line to connect callers to local health and human services agencies and to the nearest SparkPoint center. SparkPoint centers provide one-stop access to move families toward financial stability and prosperity with services such as financial coaching, credit repair, job readiness, free tax help and more. These vital resources require overhead funding to remain operational and provide services to people.
During fiscal years 2022 and 2023, United Way of Central New Mexico will distribute more than $2 million in grant money to nonprofits through its Community Investment Fund. The fund is overseen by the Community Investment Council, which comprises community members who ensure responsible financial oversight.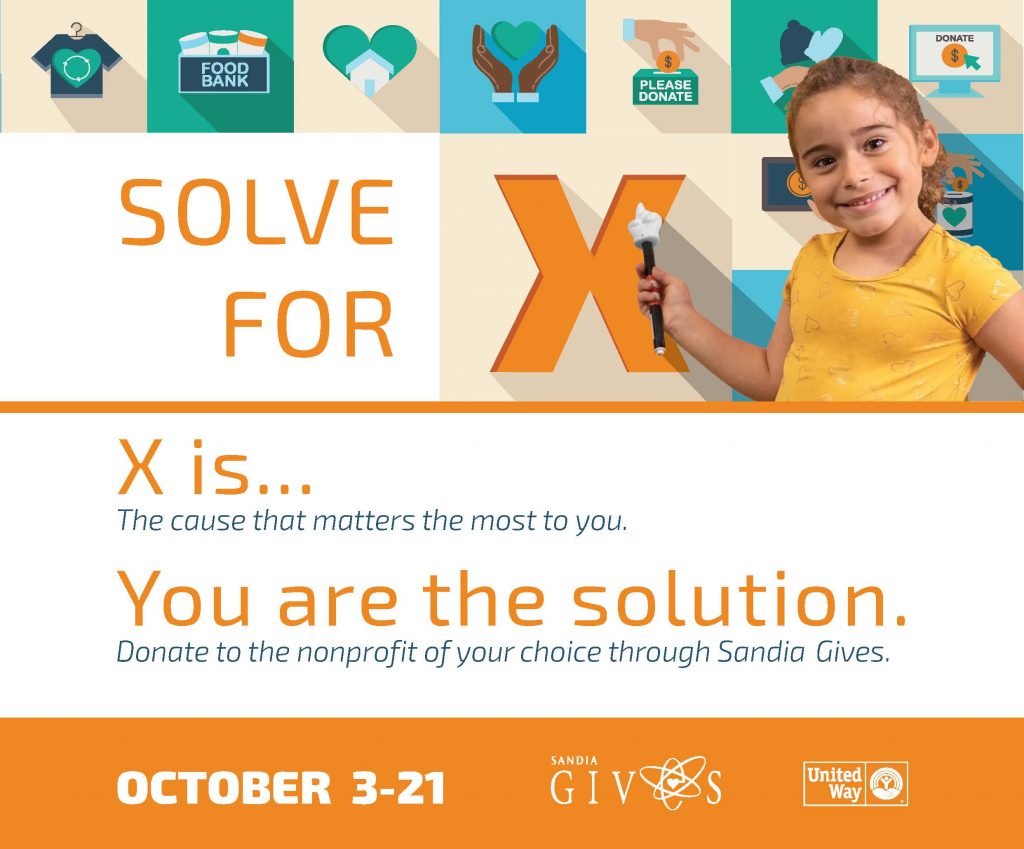 Nonprofits apply for grants from the fund. Their grant applications undergo a rigorous evaluation-and-reporting process to determine if they will receive funding. Sandia staff members can help make these funding decisions by volunteering to serve on grant panels.
The Labswide Sandia Gives campaign is processed by the United Way of Central New Mexico in Albuquerque. More than 5,300 Sandians participate in the campaign, making more than 8,000 designated payments each month. In total, the United Way of Central New Mexico processes an average of 12,376 designated payments per month from more than 15,500 donors per year, totaling more than $8.6 million in designations to 3,422 nonprofit agencies and programs across the United States.
LN: How can staff members who live in the greater San Francisco Bay Area or other Sandia sites participate in Sandia Gives?
RR: All staff — no matter where they live — can participate in Sandia Gives and designate their giving to any U.S. nonprofit organization. Staff can support the work of United Way Bay Area, United Way of San Joaquin County, United Way of Carlsbad and South Eddy County, United Way of Amarillo and Canyon, United Way of Southern Nevada and more.
LN: How much do Sandians need to give to make a difference?
RR: It doesn't take a lot to help others. Everyone's contribution matters and can make a difference in someone else's life. A contribution of $10 per paycheck can help buy shoes for eight students a year and help food banks distribute up to 100 meals a month.