NNSA's Gordon, DOE's Dresselhaus, Nobel laureate Smalley all tout Labs science
Science — national laboratory-style — took front and center stage last month in the first-ever Sandia Science Day, a showcase for, in Labs Director C. Paul Robinson's words, "science with the mission in mind."Gen. John Gordon, head of the National Nuclear Security Administration (NNSA), was on hand to lend visible and vocal moral support to the Labs' science endeavors. Science Day, he said in remarks to a nearly full house at the Steve Schiff Auditorium, is "a chance to remind our-selves of the great work we do in science everyday."
Gordon used the upbeat occasion of Science Day to affirm that he is "personally committed to seeing that science remains a vital foundation of the strength and viability of the NNSA laboratories."Sandia VP Al Romig (1000), who introduced a number of speakers during Science Day, emphasized that science and technology is one of the key underpinnings of the Labs' four Strategic Business Units. He said his vision for Sandia is that it be internationally recognized and acknowledged as a premier science and technology laboratory for DOE and the nation. Gordon has called for a series of Science Day programs at the NNSA labs; Sandia was first, to be followed by similar showcases at the Lawrence Livermore and Los Alamos national labs. Gordon was joined at Sandia by materials scientist Mildred Dresselhaus, Director of DOE's Office of Science,and Madelyn Creed on, Deputy Administrator for Defense Programs at DOE.
Ernest Moniz, Under Secretary for Energy, Science, and Environment,had been scheduled to attend but was called to another assignment out of the country.To keep the scope of Science Day activities manage-able, Sandia scientists and technical managers focused their presentations on the Labs' work in nanoscience and nanotechnology. A special highlight of the nanotechology sessions was a presentation by Nobel laureate Richard Smalley on fabricating carbon nanostructures. Smalley, a professor at Rice University, shared the 1996 Nobel Prize in Chemistry for the discovery of Buckminsterfullerene —"Buckyballs"— a 60-carbon-atomstructure. Gordon noted that the NNSA was created to"better manage the nation's nuclear weapons enterprise" in response to real and perceived problems with the existing DOE structure. A number of widely publicized problems — specifically security problems — had led to a "loss of respect" for the nuclear weapons program among Congress and the public at large. Gordon said the creation of NNSA "brought focus and support to the nuclear weapons mission," adding that he is confident Congress "will continue to support the mission in new ways."A barrier to science Gordon acknowledged that "there was a concern that we'd create a barrier to science" to flow across the boundary from NNSA into the rest of the DOE and the science community at large. A concern, in short, that "maybe we'd slight science.""Well, there's a simple answer to that,"Gordon said. "One aspect of our mission —mandated by law — is to support world-class science.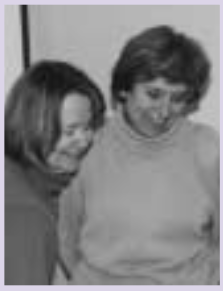 These concerns brought us to Science Day, which is an attempt to begin to showcase science at the NNSA labs."Gordon emphasized the vital, even fundamental, importance of maintaining the nation's confidence in the nuclear deterrent."That's our mission and we need strong, fundamental research to do this mission" in a post-nuclear testing environment.By extension, he suggested, the NNSA labs can't have a world-class science base without extensive science exchange. As such, he said, it is vital that NNSA researchers are able to "reach out to the international science community."Gordon said he is confident that science out-reach is not incompatible with NNSA's obvious security concerns. Gordon also noted the "business reason" for conducting research in as open a manner as possible. "We need to attract world-class folks; barriers just work against that."Science at the highest levels Mildred Dresselhaus, in addition to her own technical presentation, read a special message to Science Day participants from Ernest Moniz that reaffirmed DOE's commitment to supporting"cutting-edge science."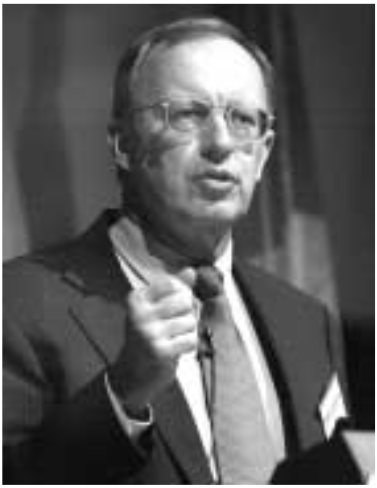 Noting that she had spent the previous day (Dec. 13) visiting a number of Sandia research facilities, she said, "I can vouch that science is done here at the highest levels and is done in the service of the mission."During a midday news conference, a local Albuquerque reporter asked Gordon if Science Day might be viewed as somehow analogous to DOE's 1999 security stand down as a way to draw special attention to science.Gordon responded that he had, indeed, been asked by one of his staff if NNSA should conduct a"science stand down" day. "And I said 'no, no stand-down days.' I want a stand-up day for science."Also speaking were Sandia Senior VP Tom Hunter, Sandia Science and Technology VP Al Romig (1000), Physical and Chemical Sciences Center 1100 Director Tom Picraux, Sandia Senior Scientist Jeff Brinker (1841), Sandia Manager Terry Michalske (1140), and other Sandia and university scientists.A variety of poster presentations on nanoscience at Sandia were also prepared
"We're just beginning to see how cool" carbon canbe as a medium for making self-assembled nanostrucureswith practical applications. So said Nobel laureateRichard Smalley, professor of physics at Rice Universityand director of Rice's Centerfor Nanoscale Science andTechnology, during a presenta-tion at the Dec. 14 Sandia Sci-ence Day. Smalley, co-winnerof the 1996 Nobel Prize inChemistry for the discovery offullerenes (including, mostfamously, "Buckyballs")brought some of his infectiousenthusiasm for nanoscale engi-neering to a day-long discus-sion of Sandia and DOE nanotechnology initiatives.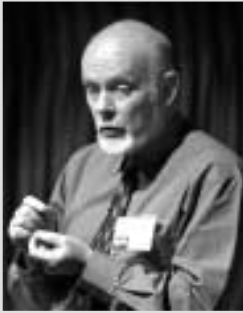 (DOE science chief Mildred Dresselhaus, herself aninternationally recognized expert in nanoscience, saidthat for the purposes of discussing nanotechnology the"nano" scale is anything less than 100 nanometers indiameter — or more than 1,000 times smaller than thediameter of a human hair.)In an energetic presentation that clearly had hisaudience as pumped up as he was, Smalley expressedconfidence that nanotechnology will almost certainlyhave a revolutionary impact on society as profound assilicon-based microelectronics did over the past 30 years.While nanotechnology researchers have considereda number of elements as possible building blocks fornanoscale engineering, Smalley made clear his personalpreference for using carbon nanotubes in self-assem-bling phenomenally strong structures."The future [of nano research and its fruits] is goingto be much more dramatic and wild than anythingwe've seen," he said, calling carbon "the Jedi Knight" ofmaking nanoscale engineering feasible.