Scott Aaronson, Vice President, Security and Preparedness, Edison Electric Institute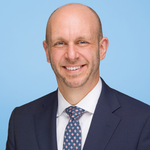 Scott Aaronson has been with EEI since 2009 when he joined the government relations department focusing on security and several emerging technology issues, including electric grid modernization, cybersecurity policy, and telecommunications priorities. He now leads EEI's security and preparedness team where he focuses on industry security and resilience initiatives, establishing collaborative partnerships between government and electric companies—and across critical infrastructure sectors—that enhance security for the energy sector.
In addition to his role at EEI, Scott also serves as the Secretary for the Electricity Subsector Coordinating Council (ESCC). The ESCC is the primary liaison between senior government officials and industry leaders representing all segments of the sector. This partnership is held up as a model for how critical infrastructure operators can work with government, yielding dramatic improvements in security and preparedness for the electric power sector and the nation.
In these roles, Scott has provided testimony before several state legislative and regulatory bodies, both houses of the U.S. Congress, and to the United Nations Security Council. He speaks frequently with national media, is a board member of The George Washington University's Center for Cyber and Homeland Security, and has been a trusted source for policymakers on issues of critical infrastructure security, including both the Pentagon's Defense Science Board and the President's National Infrastructure Advisory Council.
Prior to joining EEI, Scott was a senior adviser to Members of Congress serving the 12th Congressional District of California, including former House Foreign Affairs Committee Chairman Tom Lantos. From 2001 to 2007, he served as an economic policy adviser to U.S. Senator Bill Nelson.
Scott received a Bachelor's Degree in journalism from the University of Colorado at Boulder for his undergraduate studies, and a Master's Degree from The George Washington University Graduate School of Political Management. He also has received continuing education in executive leadership from the University of Pennsylvania's Wharton School of Business. He lives on Capitol Hill in Washington, DC with his wife, two daughters, a mutt, and a not-so-Great Dane.
Heather Adkins, Senior Director of Information Security, Google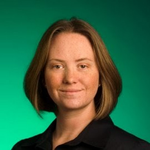 Heather Adkins is an 18-year Google veteran and founding member of Google's Privacy, Safety, and Security Team. As Sr Director of Information Security, she has built a global team responsible for maintaining the safety and security of Google's networks, systems and applications. She has an extensive background in practical security, and has worked to build and secure some of the world's largest infrastructure.
Adkins now focuses her time primarily on the defense of Google's computing infrastructure and working with industry to tackle some of the greatest security challenges. She is co-author of Building Secure and Reliable Systems (O'Reilly, 2020) and has advised numerous organizations on how to adopt modern defendable architectures. She is passionate about the security of election systems, and has consulted as part of the Defending Digital Democracy project at the Belfer Center for Science and International Affairs at Harvard Kennedy School.
Zachary Benz, Senior Manager, Cyber Security, Deputy Chief Information Security Officer, Sandia National Laboratories

Zachary ("Zach") Benz is the Senior Manager for Cyber Security and the Deputy Chief Information Security Officer at Sandia National Laboratories. His team is responsible for meeting the day to day challenge of defending, protecting, and assuring the cyber security of all NNSA information systems for the labs' multi-mission National Security role.
Mr. Benz has over 20 years' experience in cyber systems research, analytics, data science, and system design. He is the former leader of Sandia's Emulytics program, which is dedicated to developing quantifiable characterizations of security in complex, distributed cyber systems through the considered application of modeling and simulation. Over his career he has worked with customers across the national security landscape, to include with the Department of Defense, Civilian Government, and the Intelligence Community.
Prior to Sandia, he worked in the private sector designing embedded signal processing systems for novel noninvasive medical devices at a biotechnology startup, and at an early stage technology startup developing an app store platform for two-way pagers.
Brian Gattoni, Chief Technology Officer for the Cybersecurity and Infrastructure Security Agency (CISA), Department of Homeland Security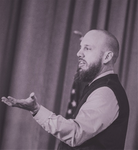 Brian R. Gattoni is the Chief Technology Officer for the Cybersecurity and Infrastructure Security Agency.
Mr. Gattoni is responsible for the technical vision and strategic alignment of CISA data and mission services to manage risk to federal networks and critical infrastructure. CISA is the Nation's risk advisor, working with partners to defend against today's threats and collaborating to build more secure and resilient infrastructure for the future.
Previously, Mr. Gattoni was the Chief of Mission Engineering & Technology responsible for developing innovative analytic techniques and new approaches to technology insertion to increase the value of DHS Cyber mission capabilities. In 2015, Mr. Gattoni was named the DHS Systems Engineer of the Year. Prior to joining DHS in 2010, Mr. Gattoni served in various positions at the Defense Information Systems Agency and the United States Army Test & Evaluation Command.
Mr. Gattoni holds a Master of Science Degree in Cyber Systems & Operations Planning from the Naval Postgraduate School in Monterey, California and is a Certified Information Systems Security Professional (CISSP).
Jennifer Gaudioso, Director, Homeland Security and Defense Systems Center, Sandia National Laboratories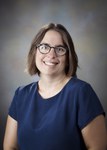 Jennifer Gaudioso is Director of the Homeland Security and Defense Systems Center at Sandia National Laboratories. She is also Program Area Director for the Homeland Infrastructure Security and Resilience Program within Sandia's Energy & Homeland Security Portfolio. Jen leads the Center's support of the Department of Homeland Security and other federal, state, and local government agencies in increasing our nation's resilience to natural disasters and terrorist events. She also oversees the Integrated Security Solutions Division's use of systems analysis and data science capabilities to tackle complex national security challenges. Throughout her career, Jen has demonstrated a passion for connecting basic research to critical national security missions and, ultimately, impacting operations; the Homeland Security and Defense Systems Center spans the breadth of this wide spectrum.
Previously, as Senior Manager for Global Strategic Futures, Jen led development of the Global Security Division's mission, science and technology pipeline, and mission- aligned programs. In addition to chairing the Global Security Mission Foundation's Laboratory Directed Research and Development Investment Area Team, Jen was Senior Manager Lead for Sandia's contributions to the next-generation Nuclear Command, Control, and Communications (NC3). She also coordinated a Sandia- wide emerging initiative at the interface of NA-10, NA-20, NA-80, and DOE-IN, receiving a Department of Energy (DOE) Secretary of Energy Award for the team.
Jen began her Sandia career in 2002 as a postdoctoral fellow and became a technical staff member in 2004. In 2011, she moved into management, leading the International Biological and Chemical Threat Reduction Program, which enhances U.S. and international security via innovative solutions for countering biological and chemical threats globally. Jen and her teams visited facilities in more than 40 countries to consult on biosecurity and chemical security issues. Jen's leadership established Sandia as a critical contributor to the U.S. government's response to the Ebola outbreak in West Africa. The team's ground-breaking efforts were also acknowledged with a DOE Secretary of Energy Award.
Jen served on two National Academies Committees addressing biodefense issues and has authored numerous peer-reviewed articles, book chapters, and two books. She served on the board of the Elizabeth R. Griffin Research Foundation and was an MIT Seminar XXI Fellow. She has a PhD and a master's degree in physical chemistry from Cornell University and a bachelor's degree in chemistry from Bard College. Jen's time at Bard taught her to value diverse perspectives in problem-solving.
Cristin Goodwin, Assistant General Counsel of the Digital Security Unit in Microsoft's Customer Security and Trust Organization
Cristin Flynn Goodwin is the Assistant General Counsel of the Digital Security Unit in Microsoft's Customer Security and Trust organization. The Digital Security Unit includes Microsoft's Threat Context & Analysis team, and the Cybersecurity Legal team.
On the Threat Context side, Cristin's team leads Microsoft's efforts to understand nation state attacks against our customers and the computing ecosystem and disrupt nation state attacks. The Threat Context & Analysis team track activity in Russia, China, Iran, and other areas, working closely with the Microsoft Threat Intelligence Center (MSTIC).
On the legal side, Cristin's team provides a focal point for addressing complex cybersecurity legal problems across Microsoft, including legal support for MSTIC and advanced incidents with the Microsoft Security Response Center (MSRC), cybersecurity law and compliance; election law and legal support for Microsoft's Defending Democracy initiatives; national security law, and support for the Government Security Program for information sharing and assurance with governments around the world.
Cristin joined Microsoft in 2006, where she initially served as policy counsel in Microsoft's Washington, DC office. Prior to joining Microsoft, Cristin worked for several telecommunications companies. She began her career as a trial lawyer in New York City, and worked in the World Trade Center – which cemented her commitment to security for the rest of her career.
Melissa Hathaway, President, Hathaway Global Strategies
Melissa Hathaway is globally recognized as a thought leader in the fields of cybersecurity and digital risk management and has relationships with the highest levels of governments and international institutions. She served in two U.S. presidential administrations, spearheading the Cyberspace Policy Review for President Barack Obama and leading the Comprehensive National Cybersecurity Initiative (CNCI) for President George W. Bush. She received the National Intelligence Reform Medal, September 2009 and the National Intelligence Meritorious Unit Citation, December 2011 for her leadership. As President of Hathaway Global Strategies, Melissa brings a unique combination of policy and technical expertise, as well as board room experience that allows her to help clients better understand the inter-section of government policy, developing technological and industry trends, and economic drivers that impact acquisition and business development strategies in this field. Ms. Hathaway has a B.A. degree from The American University in Washington, D.C. She has completed graduate studies in international economics and technology transfer policy, and is a graduate of the US Armed Forces Staff College, with a special certificate in Information Operations. She publishes regularly on cybersecurity matters affecting companies and countries. Many of her articles can be found at the following website: https://www.belfercenter.org/person/melissa-hathaway
Han Lin, Manager, Cyber Analysis Research Development Department, Sandia National Laboratories
Han Lin is a R&D Technical Manager at Sandia National Laboratories, where he leads the Cyber Analysis Research Development Department. Han and his team have been developing cyber capabilities in the areas of modeling/simulation, secure cloud computing, virtualization technologies, software supply chain assurance, and complex systems decision analytics that were used to support national security missions in collaboration with colleagues at other U.S. Department of Energy national laboratories, Department of Defense, and Department of Homeland Security.
Michael Minner, Senior Systems Research Analyst, Sandia National Laboratories
Michael F. Minner is a senior systems research analyst at Sandia National Laboratories. His current work focuses on cybersecurity issues related to emerging technologies, national strategy, cyber deterrence, and emergency preparedness. Prior to joining Sandia, Michael obtained his Ph.D. in Mathematics from Drexel University in 2016. His dissertation research focused on Compressive Sensing, addressing applied and theoretical questions related to its use in Multiple-Input-Multiple-Output radar systems. He graduated from Temple University in 2010 with a B.S. in Mathematics and Physics. Michael was also an intern with Sandia for two summers before joining full time in 2016.
Michael Nacht, Professor, University of California, Berkeley
Michael Nacht holds the Thomas and Alison Schneider Chair at the Goldman School of Public Policy, University of California – Berkeley. From 1998-2008 he was the Aaron Wildavsky Dean of the Goldman School. He is a specialist in U.S. national security policy; science, technology and public policy; and management strategies for complex organizations.
He is the author or co-author of six books and more than eighty articles and book chapters on nuclear weapons policy; regional security issues affecting Russia and China, the Middle East and East Asia; cyber and space policy; counter-terrorism and homeland security; international education; and public management. He recently co-edited and co-authored Strategic Latency and World Power: How Technology Is Changing Our Concepts of Security published by the Lawrence Livermore National Laboratory Center for Global Security Research.
Nacht served as Assistant Secretary of Defense for Global Strategic Affairs (2009-2010), after unanimous U.S. Senate confirmation, for which he received the Distinguished Public Service Award, the Department's highest civilian honor. Previously, he was Assistant Director for Strategic and Eurasian Affairs of the U.S. Arms Control and Disarmament Agency (1994-97), during which time he participated in five Presidential summits, four with Russian President Yeltsin and one with Chinese President Jiang Zemin.
He received a B.S. in Aeronautics and Astronautics and an M.S. in Operations Research from New York University, and a Ph.D. in Political Science from Columbia University.
Eugene H. Spafford, Professor of Computer Sciences, Purdue University
Eugene H. Spafford is a professor of Computer Sciences at Purdue University. He is also the founder and Executive Director Emeritus of the Center for Education and Research in Information Assurance and Security. He has been working in computing as a student, researcher, consultant and professor for 43 years. Some of his work is at the foundation of current security practice, including intrusion detection, firewalls, and whitelisting. His most recent work has been in cyber security policy, forensics, and future threats.
Dr. Spafford is a Fellow of the American Academy of Arts and Sciences (AAA&S), the Association for the Advancement of Science(AAAS), the ACM, the IEEE, and the (ISC)2; a Distinguished Fellow of the ISSA; and a member of the Cyber Security Hall of Fame — the only person to ever hold all these distinctions. In 2012 he was named as one of Purdue's inaugural Morrill Professors — the university's highest award for the combination of scholarship, teaching, and service. In 2016, he received the State of Indiana's highest civilian honor by being named as a Sagamore of the Wabash.
Among many other activities, he is chair of ACM Publications Ethics & Plagiarism Committee and is editor-in-chief of the journal Computers & Security.
More information may be found at http://spaf.cerias.purdue.edu/narrate.html.
Bobbie Stempfley, Executive Leadership, Dell Technologies
Bobbie Stempfley is currently serving in an executive leadership role at Dell Technologies overseeing the Dell efforts to secure its products and services. Ms. Stempfley has served in executive leadership roles in the Departments of Homeland Security and Defense where she led efforts to engage with critical infrastructure, the US Government Department and Agencies, and industry to raise awareness, reduce risks, and prepare and respond to cyber events as the Assistant Secretary for Cybersecurity and Communications. Previously, Ms. Stempfley served as the chief information officer (CIO) of the Defense Information Systems Agency, with responsibility for the digital transformation of a major defense agency to improve the speed and efficacy of the capabilities put in the hands of war fighters and their mission support organizations. She currently serves on the board of Center for Internet Security an operating not-for-profit organization providing cybersecurity services for state, local, tribal and territorial governments, adjunct faculty at the Heinz School at Carnegie Mellon University and on an advisory board at the Pacific Northwest National Laboratory.
Eva C. Uribe, Senior Systems Research Analyst, Sandia National Laboratories
Eva C. Uribe is a senior systems research analyst at Sandia National Laboratories. Her current work focuses on nuclear nonproliferation, nuclear fuel cycle safeguards, cyber systems analysis, and deterrence. Prior to joining the laboratory, she was a Stanton Nuclear Security postdoctoral fellow at the Center for International Security and Cooperation (CISAC) at Stanford University. Eva graduated from UC Berkeley with a Ph.D. in chemistry in 2016. Her dissertation research focused on development of high surface-area solid phase materials for the separation of actinides and lanthanides. She graduated from Yale University with a B.S. in 2011, with a double major in chemistry and political science. Eva was a Next Generation Safeguards Initiative intern in the Nonproliferation Division at Los Alamos National Laboratory in 2008 and 2009.
Guy Walsh, Executive Director, National Security Collaboration Center
Guy M. Walsh is the founding executive director of the National Security Collaboration Center (NSCC). The NSCC, a core initiative in UTSA's Downtown Campus expansion, will advance research, education and workforce development in cybersecurity, data analytics, Artificial Intelligence and cloud computing while anchoring the creation of an emerging high-tech corridor to support San Antonio's future.
Walsh brings a wealth of experience in building strategic alliances between federal and state government, academia and industry partners. He is among the nation's foremost leaders in national security as the first strategic initiatives lead for U.S. Cyber Command, one of the Department of Defense's newest Combatant Commands, which is co-located with the National Security Agency (NSA) at Fort George Meade, Md. His expertise includes cybersecurity operations, international affairs and partnerships, risk mitigation and crisis response, strategic planning and execution, and local and state emergency management.
In 2011, Walsh was handpicked by the NSA's director and commander of the U.S. Cyber Command to operationalize cyber as the newest combat organization in the Department of Defense. His strategic vision led to the creation of Cyber Command's Guard and Reserve Directorate in 2011, where he established numerous partnership and policy initiatives in collaboration with senior officials on the national security staff, Office of the Secretary of Defense, National Guard Bureau, National Governors Association, Department of Homeland Security and Department of Justice.
In 2015, Walsh was a founding member and deputy director of the Capabilities Development Group, charged with integrating USCYBERCOM's prioritized cyberspace capability development to rapidly deliver joint operational products and services required for generating, facilitating and monitoring effects in and through cyber space. He was also a founding member, co-developer and champion for CYBER GUARD, a Tier 1 level exercise to develop a "whole of nation" (federal, state and private sectors) response to cyber threats to U.S. critical infrastructure and key resources.
In addition to his national security expertise, Walsh has significant military operational experience. A career A-10 Close Air Support pilot, Walsh graduated from the USAF Academy, serving as a flight, squadron and group commander prior to his appointment as the commander of the Air Force's 175th Wing, part of the Maryland National Guard. While overseeing the Maryland group's war fighting and emergency readiness from 2002 to 2009, Walsh led the Maryland Air National Guard response to support Hurricane Katrina operations in Louisiana and Mississippi.
In June 2009, Walsh was appointed by President Obama and the Secretary of the Air Force to serve as the inaugural commander of the 451st Air Expeditionary Wing (AEW) in Kandahar, Afghanistan. As the senior Air Force commander delivering airpower for U.S and NATO combat operations in Afghanistan, the 451st Wing was composed of 1,400 personnel charged with conducting full-spectrum combat air operations in support of 100,000 U.S. and coalition forces. Under his leadership, the 451st AEW provided close air support, intelligence, surveillance and reconnaissance, tactical airlift and airdrop, aero medical evacuation, command and control and combat search and rescue operations throughout Afghanistan.