R&D S&E, Systems Research and Analysis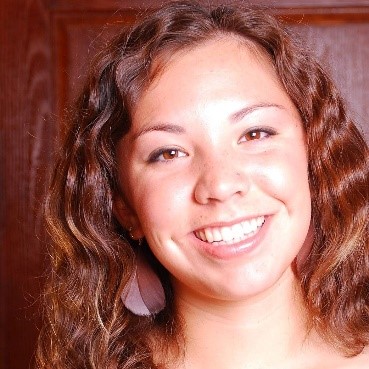 R&D S&E, Systems Research and Analysis
Sandia National Laboratories, New Mexico
P.O. Box 5800
Albuquerque, NM 87185-0639

Biography
Mika has a background in experimental and social psychology, and is currently a member of technical staff in the Applied Cognitive Science department. She integrates theory and methods from the evolutionary and social sciences to inform work in human decision-making. At Sandia, this ranges from human subjects' research with the experimental wargaming group, to intervention design, monitoring, and evaluation.
Specifically, she has experience and technical training in experimental design, social psychology, participant/community-informed research and methods, intervention/program evaluation, and cross-cultural and online research and program evaluation and monitoring.
Her work interests lie in global security, conflict reduction and prevention, and peace and wellbeing enhancement. Her research interests and background focus on how socially motivated emotions and behaviors influence the decisions and interactions of individuals and groups.
Education
M.A. Psychology (Integrative Neuroscience)
University of Chicago, 2019
Thesis: Effects of a Norm for Forgiveness on Cooperation, Forgiveness, and Intergroup Bias
B.A. Psychology and International Studies
University of New Mexico, 2015
Summa Cum Laude
Peace and Justice Certificate
Certificate, Islamic Culture
Université Moulay Ismail, Meknés, Morocco, 2011
Publications
Select Science Communication
Senior Contributor, Chicago Policy Review, 2018-2022
Editor, Journal of Human Performance in Extreme Environments, Special Issue, 2018
Select Peer-Reviewed Publications
Armenta, M. et al. (In preparation). The effects of chronic violence on moral development in children: a short review.
Armenta, M. Lakkaraju, K., Trumbo, M.C.S, Kittinger, R., Murphy, A., Sandy, C., Harrison, T. (In preparation). I Turn to You: How Culture and Strength of Integration with a Group Affect Help-Seeking in an Online, Time Constrained Task. Sandia National Laboratories and Defense Science and Technology Laboratory.
Letchford, J.O., Epifanovskaya, L., Lakkaraju, K., Armenta, M., et al.,(2022).Experimental wargaming with SIGNAL. Military Operations Research Society. 27 (2).
Armenta, M., Epifanovskaya, Laura, Letchford, Josh, Lakkaraju, Kiran; Whetzel, J., Goldblum, B., Tibbetts, J. (2020). SIGNAL Game Manual Version 1.0
Hayden, N.K., Craft, R., Armenta, M., et al. (2019). Peace Engineering and Sandia: A Concept Paper. Sandia National Laboratories.