Uniform catalytic compounds produced at Sandia don't just look nice, they outperform commercial varieties used as catalysts in solar cells and which could be used to produce clean-burning hydrogen fuel. If developed for industry, the new technology could improve performance while reducing costs of catalysts used everywhere from environmental cleanup to cancer treatment.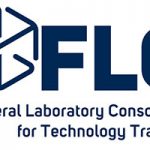 Sandia's energy-saving nanomaterial window films and first wind turbine blades made from a 3-D printed mold earn national honors from the Federal Laboratory Consortium
The Arctic is undergoing rapid change, with sea ice melting and temperatures rising at a faster pace than anywhere else in the world. Understanding these changes is crucial for shaping and safeguarding U.S. security in the future, say Sandia scientists.
The spirit of the original Earth Day, which marked the birth of the modern environmental movement in 1970, was alive and well last week at Sandia's California and New Mexico campuses.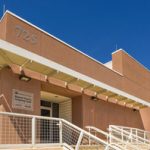 The U.S. Green Building Council has awarded the Sandia/New Mexico site a LEED v.4 for Campus Certification, the first such certification at a DOE lab. It's the largest LEED Campus Certification in the history of the program, as well as the first Version 4 certification in New Mexico.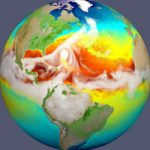 The Energy Exascale Earth System Model, or E3SM, is an earth modeling system developed by eight DOE labs and several universities working under the aegis of DOE's Office of Science. It is expected to have one of the finest resolutions ever achieved by supercomputers simulating aspects of the planet's climate.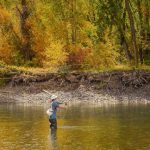 The power of community boosts acequia resilience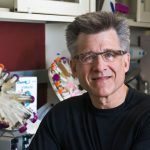 Biologically inspired membrane purges most greenhouse gases from coal-fired smoke
Sandians honored for sustainability efforts
Sandia speeds transformation of biofuel waste into wealth