FLC in ABQ
Regional tech transfer pros talk entrepreneurship, collaboration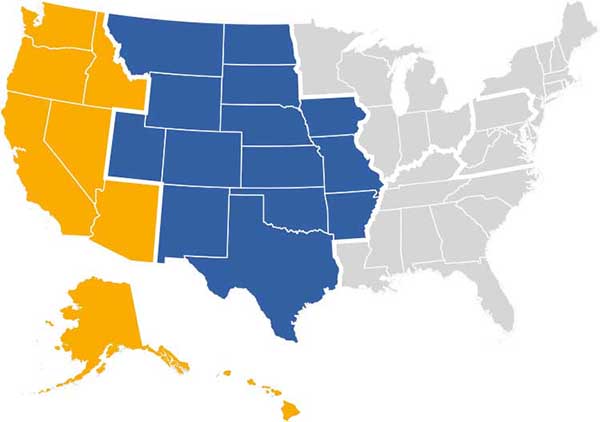 Partnerships were top of mind as more than 120 tech transfer experts from 22 federal labs in 15 states came to Albuquerque for the 2016 Federal Laboratory Consortium (FLC) Mid-Continent and Far West Regional Meeting. It was the first-ever FLC regional meeting in the city and featured a talk by Jetta Wong, director of the DOE Office of Technology Transitions (OTT).
Titled "Catalyzing Innovation Through Regional Collaboration," the conference held Sept. 13-15 at Hotel Albuquerque focused on growing entrepreneurs and commercializing technologies. The FLC is a nationwide network of more than 300 members that provides a forum to develop strategies and opportunities for linking laboratory mission technologies and expertise with the marketplace.
Keynote speaker Gary Oppedahl, the city of Albuquerque's economic development director, said collaboration is important among the many government and private-sector groups trying to build the economy. "We're all working on stuff across a large spectrum," he said. "We need to set up environments where it is easy to collaborate, communicate, and connect."
He said technology transfer from national labs has been strengthened by giving business people access to scientists, engineers, and intellectual property (IP). "Tech transfer is absolutely doable," he said. "I encourage you to keep doing what you're doing and work together."
Oppedahl, a self-described serial entrepreneur who commercialized two Sandia technologies, said the labs should encourage entrepreneurs. "These are people with ideas who look at a situation, know there's an opportunity to improve it, and pursue it despite obstacles," he said. "Let's establish an entrepreneurial mindset and try new things. We can make it happen, make big changes, and see growth. We can stay ahead in the world."
IP for the marketplace
In a panel on creating entrepreneur-friendly communities, Lisa Kuutila, chief economic development officer for the University of New Mexico (UNM), said it takes many people to build an entrepreneurial ecosystem. She said business incubators, investors, skilled management, and service providers are needed to get baby companies off the ground.
Collaboration results in critical intellectual property for the marketplace, Kuutila said. "We work with Sandia, Los Alamos, the Air Force Research Laboratory," she said. "Agreements are in place. It's a well-oiled machine."
Jackie Kerby Moore, manager of Technology and Economic Development Dept. 1933, said Sandia has played a major role in Albuquerque's economic development as one of the city's biggest employers. It began in 1998 with the Sandia Science & Technology Park, which has grown into a 300-plus acre master-planned business community affiliated with Sandia and adjacent to Kirtland Air Force Base. The park houses 42 companies and organizations, 2,163 employees, and has created, directly and indirectly, almost 6,600 jobs.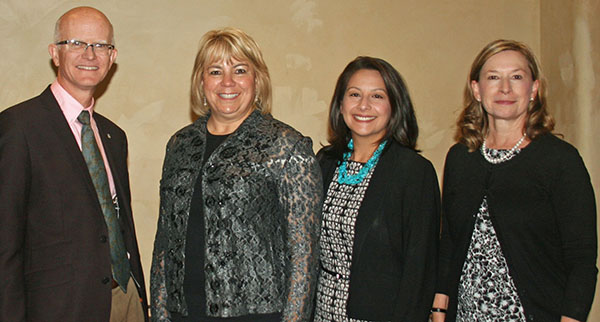 Sandia continued down the economic development road with the New Mexico Small Business Assistance Program, which lets small companies with a technical challenge work with Labs scientists and engineers; Entrepreneurial Separation to Transfer Technology, which lets Sandia employees leave the Labs to start or help expand technology companies; Small Business Vouchers, a DOE pilot that gives small, clean-energy companies access to national laboratory expertise and resources; and the Entrepreneur Exploration program.
"Our goal through this program is to invigorate an entrepreneurial culture at Sandia and to inspire entrepreneurship," Jackie said. "We want to stimulate collaboration and commercialization."
A suite of commercialization tools
Mary Monson, senior manager of Industry Partnerships Dept. 1930, in a panel on the role of federal labs in creating entrepreneurs and commercializing technologies, said Sandia focuses on partnerships that align with the Labs' mission and capabilities. She said Sandia has 700 active tech-transfer partnerships in the region. "We want to help improve the local, state, and national economies," she said. "We have a whole suite of tools and use all of them."
Mary said a particular focus is allowing scientists and engineers to engage in business at levels that make them comfortable, from training and getting a feel for entrepreneurship all the way to leaving the Labs to start or expand a company. "We have a responsibility to the community to help stimulate the economy," she said.
Joel Sikora, manager of Business Development and IP Management Dept. 1932, in a panel on federal lab/university partnerships, said a longstanding Sandia partnership with UNM through the joint Advanced Materials Lab has produced 33 patents, 22 licenses, and 10 R&D 100 and two FLC awards. "We have a successful Memorandum of Understanding that defines the roles of each partner, how we work together, and how we manage IP," he said. "Research partnerships are vital to educating the next generation of scientists and engineers. They get access to world-class facilities, and the Labs get a top-notch student workforce."
The conference concluded with remarks by Wong in a fireside chat moderated by Jackie. Wong said Energy Secretary Ernest Moniz is a strong supporter of tech transfer and is engaged in the national conversation. "In 2015 he wanted to up our technology transfer game and expand and enhance the commercial impact of the DOE research and development portfolios," she said. "How do you tie those portfolios together to accelerate the commercialization of new technology and in so doing create more impact?"
That question led to establishment of OTT, which was given responsibility for the Technology Commercialization Fund authorized by the Energy Policy Act of 2005. Both are working to bring more lab techologies to market.
Wong urged the group to think about what's next. "Where is the technology and what does the market need?" she said. "We want to know what's going on and best serve the stakeholders."