Sandians have an enduring impact on the United Way Community Impact Council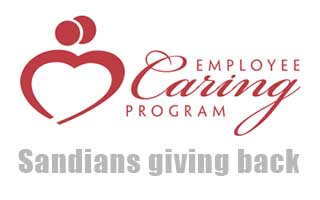 See also: Employee sees United Way impact from front lines
As manager of Nuclear Security Enterprise Integration (252), Mike Gomez and his team develop technical solutions that equip Sandia executives and other partners across the NSE with the models and information they need to make critical decisions and optimize their operations.
It seems fitting, then, that Mike is a dedicated member and chair elect of the United Way of Central New Mexico's (UWCNM) Community Impact Council (CIC), a group of volunteers whose task is decision-making and optimization. The CIC ultimately decides where UWCNM's Community Fund dollars are allocated, and it formulates the strategic vision and selection criteria that inform those decisions.
The Community Fund comprises donations from 17,826 individuals and companies, and each year between 100 and 150 central New Mexico nonprofit agencies apply for Community Fund grants. For the 2016-17 funding cycle, 95 grants were awarded across the UWCNM's focus areas of education, health and safety, and financial stability. During the 2015 Employee Caring Campaign, Sandians contributed $6.6 million, and of that total $1.8 million went to the Community Fund.
"I'm trying to apply my passion for optimization to hopefully get to a paradigm where we squeeze every bit of value and impact out of every dollar that is given to the United Way. I'm an electrical engineer, and at the end of the day, I think one thing we have in common is we all try to make sure everything we do is optimized. So I try to take all the things that make me an engineer, and the things we do in my department, and apply them to my work with the United Way," he says.
A huge need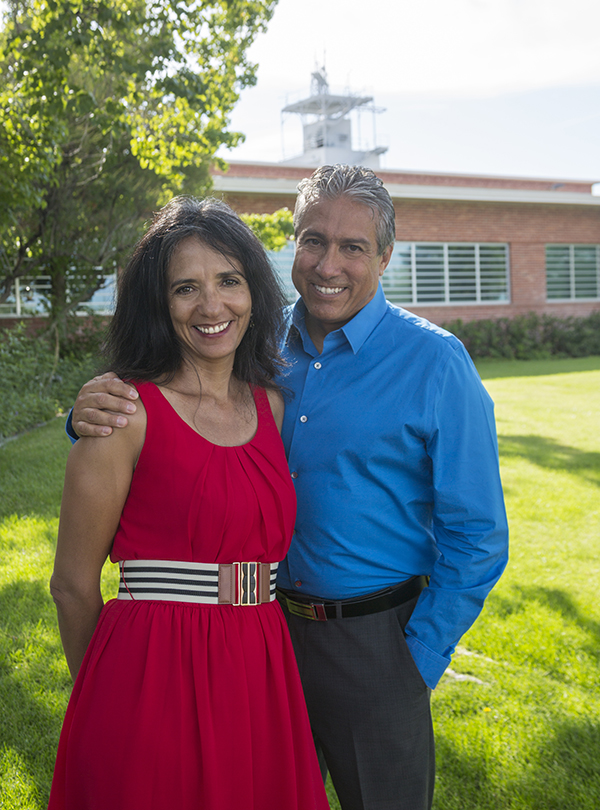 Mike became involved with the UWCNM Community Fund in 1999, the same year he came to Sandia. Before that, he sat on an Albuquerque City Council subcommittee that approved the city's information technology purchases. Through his involvement with the subcommittee, he became acquainted with Jerry Esch, a Sandian involved with the UWCNM's Community Fund who shared Mike's passion for ensuring allocation decisions resulted in a strong return on investment.
Mike has been a United Way contributor since 1984, and had volunteered with various UWCNM agencies across a spectrum of causes before Jerry encouraged him to work with the Community Fund in 1999. His volunteer hours have supported each of the Community Fund's focus areas.
"I guess over time I've developed a lot of passion around all three of those areas," he says.
Having lived in urban and rural areas of New Mexico, Mike has seen that the needs of the state are vast and often urgent. He says that when he has moved from United Way work in one focus area to another, he's been surprised by the level of need he's seen each time.
"The economic downturn caused a lot of government funding for many programs to be drastically reduced or outright zeroed. The recession was devastating to the most vulnerable populations," he says. In response, he says, "The UWCNM quantitatively and qualitatively steers grant awards to those who can most benefit, both in the rural and urban areas of central New Mexico."
A community-driven award process
Community Fund grant money is distributed to agencies by a community-driven process. First, a group of volunteer financial professionals performs a Financial Standards Review of the applicant agencies. Those that pass are invited to apply for funding. Those that don't are put on a path to financial strength. Then more than 150 donors, volunteers, and community members assigned to Allocation Panels review and score the applications. The Panel's Award Recommendations and Panel Statements are shared with the CIC, which then makes the final allocation decisions.
"Sandians are very generous people, and Sandia is a very generous institution, and we should celebrate that. We're generous not only with our money, but also with our time. Sandia has a long legacy of serving on Allocation Panels and the CIC. In fact the current CIC chair, Bryan Barela, is now a staff augmentation contractor (elected while at Intel) and last year Justin Ford (5634) succeeded Org. 5630 Senior Manager Jim Novak on the CIC. Anyone is welcome and encouraged to volunteer to be on an Allocation Panel," Mike says.
Amy Tapia, Sandia's Community Involvement manager (3652), says, "Sandians are deeply involved in how the money from the Community Fund is allocated and we have a longstanding leadership role in the Community Impact Council that is instrumental in ensuring the funding goes where it's needed most. By pooling resources, the Community Fund is able to fund those most in need, which is difficult to do as an individual donor."
Impact on the council
Mike's tenure as chair of the CIC will begin next fall. As council chair, his aim will be to improve the overall experience for agencies that submit grant applications and for the volunteers who support the Community Fund. He wants to tailor a volunteer experience that recognizes individuals' desired engagement level and interests. He also intends to further streamline the application and decision-making process for funding awards.
"There is a huge need for support from UWCNM in our community. You wind up seeing so many people in dire situations that it can be easy to get discouraged. But when you've seen enough of it, it really inspires you to try to do something about it," he says.
Employee sees United Way impact from front lines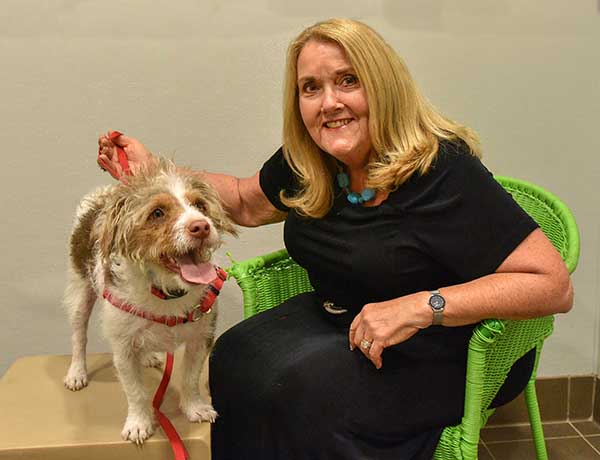 Giving back to others has been part of Cheryl Atkins' makeup for almost as long as she can remember.
"I remember my mother handing my sisters and me March of Dimes cards and having us walk up and down the block collecting donations," she recalls. "She raised us to know that giving back is part of who we are."
Until about six years ago, United Way was seldom if ever a recipient of her generosity. It just wasn't on her radar as much as organizations that had personal meaning to her, such as animal causes. That changed when Cheryl, who had experience leading nonprofits in New York City, was tapped to head the Rape Crisis Center of Central New Mexico as executive director.
"That was one of the toughest jobs I ever had," she said, "but it would have been even harder without the support of United Way. I saw first-hand the difference they were able to make in the lives of people dealing with horrible trauma."
At the time, the Rape Crisis Center had about 20 counselors. They'd respond to calls around the clock, visiting hospitals to assist the victims, directing them to legal assistance, helping families, and in general ensuring that all support needed was provided. The Albuquerque Family Advocacy Center, a direct result of UWCNM, helped the victims get assistance from different agencies in a single location.
"Ever since that experience, I make sure that at least a portion of the donation I make through the Employee Caring Program goes to the United Way Community Fund," Cheryl says. "I still designate to nonprofits that are important to me, but I make sure some goes to United Way to continue working where the needs in our community are greatest."
In addition to UWCNM, Cheryl's donations almost always are designated to an animal cause and to Habitat for Humanity. Programs like the Roadrunner Food Bank that feed families are also frequent recipients of her designated contributions, as are programs that support art and education.
"Those are things I think everyone should have in their life — shelter, food, someone to love, art, and education," she says.