Quality people, quality work
Integrity, excellence, and exceptional service in the national interest.
At Sandia, creativity, multidisciplinary thought, and diverse ideas are encouraged. Our unique work requires the collective minds of the nation's top scientists, engineers, and support staff. Each year, Sandians are recognized for developing a range of breakthrough technologies with commercial applications of global importance.
Sandia embraces diversity, inclusion, and respect as part of our organizational culture. We value individual differences, and we believe that our success depends on the collaborative efforts of a diverse workforce. We also strive to meet the highest standards in workforce fulfillment, safety, security, fiscal accountability, and environmental responsibility.
Our core values
Serve the nation. We continually render "exceptional service in the national interest" by fulfilling our government's requests, anticipating its future needs, and benefitting the nation and the world.
Deliver with excellence. We deliver superior technical and managerial performance that meets our nation's needs and advances the frontiers of science, engineering, and technology.
Respect each other. We applaud and nurture the intellect, skills, diversity, and can-do attitude of each individual member of our workforce.
Act with integrity. We are honest in times of disagreement and fully discharge our trust rather than compromise for the sake of temporary expedience.
Team for great results. We join together on flexible, multidisciplinary teams and value each member's expert contribution toward our overall success.
Meet some Sandians
Glory
Research & Development Manager for Cyber Security Assessments
Glory manages a department of cybersecurity experts who focus on solving complex national security problems in order to protect the nation's virtual networks.
"It is so exciting to work at a place that not only allows researchers to be creative and innovative but also to see how our work contributes to something greater and impacting. I love that Sandia brings together a variety of disciplines to tackle complex national security problems through an interdisciplinary approach, high-caliber of people, and passion for novel science and engineering."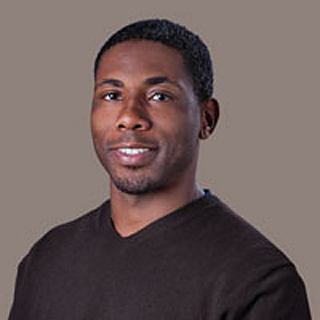 Darren
Systems and Electrical Engineer, Satellite Systems Engineering

Darren's work spans entire project life cycles from cradle to grave. He conducts assessments to evaluate system performance against well-defined systems-engineering expectations.
"I like my work because I interact with both customers and designers. I also have opportunities to think creatively as I determine how to meet various requirements. Sandia has given me amazing coworkers who challenge me daily."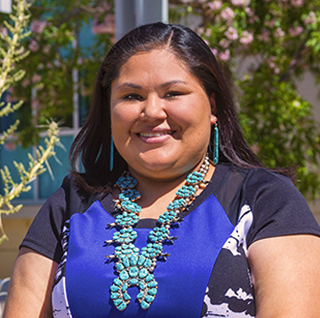 Shayna
Systems and Mechanical Engineer, Weapon Systems Engineering
Shayna draws upon her aerospace engineering background in her position as a systems engineer. She is a leader on a team that is responsible for the development, testing, and qualification of non-nuclear components on a weapon modernization program.
"Working at Sandia is exciting because I get to work with the best scientists and engineers in a collaborative and inclusive environment. It's very satisfying to know I work with great people and together we can tackle complex engineering problems."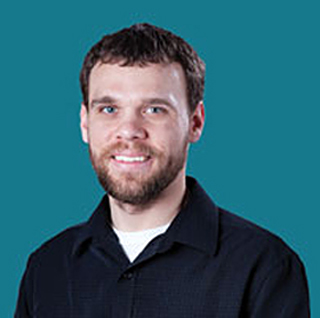 Matthew
Nuclear Engineer, Radiation & Fusion Experiments
Matthew has a background in radiological sciences with a concentration in plasma physics. His team conducts experiments that generate intense x-ray pulses on the Z machine, creating plasma that is hotter than the sun. Controlled inertial confinement fusion has applications in stockpile stewardship and inertial fusion energy.
"My research allows me to work with cutting-edge equipment and world-class scientists. I have access to the world's largest pulsed-power machine. Sandia offered me a lot of responsibility fairly quickly, while letting me choose the projects that I find most interesting."
Karla
Software Developer and Mechanical Engineer, Reacting Flow Research
Karla is drawing upon her mechanical engineering background in her position as a software developer. She is creating a scalable, open-source framework for novel programming models that apply computational fluid dynamics to multiphysics flows.
"There is always something new and exciting to learn — an idea or concept to explore. Sandia gives me the opportunity to collaborate with the best scientists and engineers in bioscience, climate, microsystems, and combustion."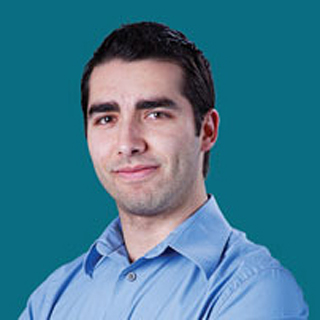 Daniel
Electrical and Computer Engineer, Threat Analysis Technologies
Daniel works in Sandia's cyber security group where he designs tests and tools to find vulnerabilities in hardware and software. He also conducts static and dynamic analyses of software and reverse-engineers hardware and software.
"The work we do is really important to our nation. At the end of the day, I am left with a deep sense of satisfaction. I love many things about Sandia: the relaxed environment, the flexibility to control my own career, and most of all, the incredible work-life balance."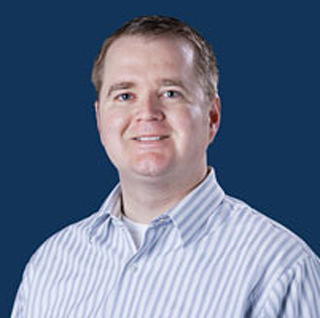 Matt
Electrical Engineer, Semiconductor Technology Development
Matt specializes in semiconductor device physics. His team is investigating new semiconductor technologies and is examining next-generation replacements for flash memory.
"I love researching at the cutting edge of technology. We are investigating ideas that in some cases sound like science fiction, such as a computer that can mimic the function of a human brain. At Sandia, I have the freedom to pursue projects in areas of my strongest interest and expertise."
Tearie
Product Engineer, Component Manufacturing
Tearie is responsible for the manufacturing and delivery of a product line of components supporting security systems.
"I have the privilege to work every day with a team of brilliant, innovative, and hardworking individuals with the same mission – supporting the country and peace and safety around the world."
All qualified applicants will receive consideration for employment without regard to race, color, religion, sex, sexual orientation, gender identity, national origin, age, disability, or veteran status and any other protected class under state or federal law.
Sandia invites you to review the Equal Employment Opportunity posters which include EEO is the Law, EEO is the Law Poster Supplement, and Pay Transparency Nondiscrimination Provision.