Laboratory Technologist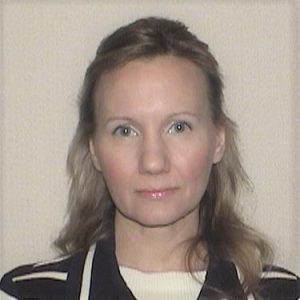 Combs currently works with Cognitive Scientists and other R&D professionals to explore modes of human performance enhancement within multiple domains including the use of physiological metrics, visual inspection performance, and hacking behaviors – specializing in wearable devices.
Education
Bachelor's Degree: Psychology and Evolutionary Anthropology, University
As an undergraduate student at the University of New Mexico, Combs developed skills and gained experience in the study of human evolution and human performance through stable isotopes, transcranial current stimulation, mindfulness meditation, functional magnetic resonance imaging, electroencephalogram, and virtual reality paradigms. She particularly has substantial experience in the use of transcranial direct current stimulation (tDCS) and transcranial alternating current stimulation (tACS) to enhance learning, memory, threat detection, and sleep.
Relevant Prior Positions
Student Intern, Sandia National Laboratories (2017)
Sleep Technician, University of New Mexico (2016-2017)
Research Assistant, Psychology Clinical Neuroscience Center, University of New Mexico (2014-2016)
Intern, Environmental Archeology Laboratory, Center for Stable Isotopes, University of New Mexico (2015-2016)