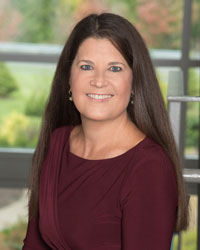 Vice President & General Counsel, Law, Contracts & Export Compliance, Honeywell AerospaceBoard of Managers, National Technology and Engineering Solutions of Sandia, LLC
Harriet Mountcastle-Walsh was named Vice President & General Counsel for Honeywell Aerospace in May 2005. Mountcastle-Walsh leads the Law, Contracts & Export Compliance function, including more than 200 legal, contracts and international trade compliance professionals in 15 countries. She has overseen the transactional support of $130B in program wins and has focused the function on global growth, business partnership and enterprise risk management.
Mountcastle-Walsh was the Enterprise Leader for a Honeywell-wide, working capital initiative that drove more than $600M in cash improvements. Prior to her current role, Mountcastle-Walsh served in general counsel roles for Honeywell Engines, Systems & Services and Honeywell Technology Solutions.
Before joining Honeywell in 2000, she was a partner in the D.C. law firm of Howrey & Simon. During eight years at Howrey, she specialized in complex litigation, corporate transactions and regulatory compliance.
Mountcastle-Walsh earned her Juris Doctorate cum laude from Harvard Law School in 1990 and graduated summa cum laude in 1987 from Miami University in Oxford, Ohio, with a bachelor's degree in economics and minors in political science and French. After receiving her undergraduate degree, she served as a White House intern for then Vice President George Bush. Following law school, she was a law clerk for the Honorable Judge Eric G. Bruggink of the U.S. Federal Court of Claims.
Mountcastle-Walsh is a board member of the Arizona Women's Leadership Forum and is Chairperson for Honeywell's Political Action Committee in Arizona. Mountcastle-Walsh was among those recognized by the Financial Times as the 2018 Most Innovative North America In-House Legal Team, and she was recognized as one of the 2015 50 Most Influential Women in Business by the Arizona Business Magazine. In 2014, she was named one of Diversity Journal's Women Worth Watching, was featured on the cover of Arizona Republic Media's Who's Who in Business and received a Certificate of Special Congressional Recognition for her contributions in the community. Also in 2014, she launched the Honeywell Aero Women's Council with membership now more than 1,500 in 14 global chapters. In 2013, she was named a Counsel of the Year by the Arizona Corporate Counsel.
Download biography (PDF)